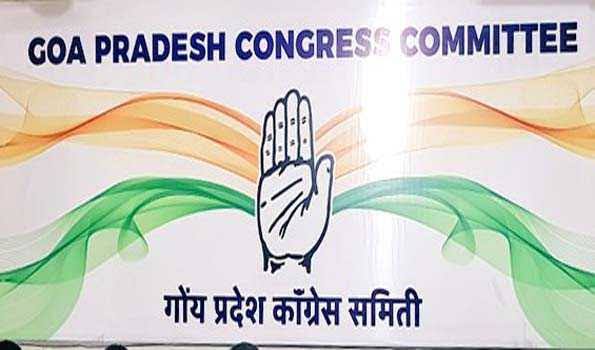 Panaji: Goa Pradesh Congress Committee (GPCC) office bearer Pratibha Borkar filed a formal complaint against maligning images of  party leaders on social media on Wednesday at Panaji Police HQ. Borkar was accompanied by party members IYC president Varad Mardolkar IYC, Janardhan Bhandari, Archit Naik, Devsurabhi Yaduvanshi, Swati Kerkar and others.
"BJP has failed beti bachao beti padhao, because they troll and malign the image of women who criticize the government for the increase in number of rapes in country," Borkar said.
Pratibha Borkar has alleged that she was  trolled on various social media platforms by right-wingers who wrongfully framed her for having some connection with Rajkumari Bansal who met the rape victim's family at Hathras in Uttar Pradesh and was called "Naxal Bhabi" who hugged Priyanka Gandhi.
However our investigation showed that she had no connection to this.
Borkar emphasised that she will continue to fight for women's rights.
In her complaint Borkar has mentioned that,  "These posts were made viral on social media to tarnish her image." She has asked the police to register an FIR against the people who tarnished her and Congress party's image. "BJP treats women as being less than animals," said Devsurabhi adding that if BJP continues trolling women they will come out and file complaints against wrongdoers.