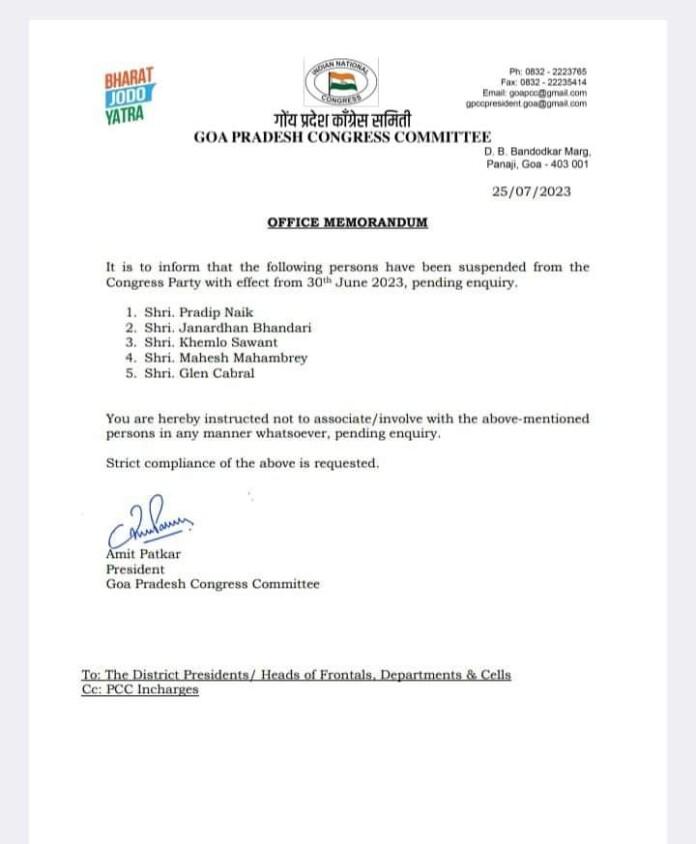 Panaji: Goa Pradesh Congress Committee President Amit Patkar has suspended five of its prominent leaders including Janardhan Bhandari, pending inquiry against them.
The letter mentions that Pradeep Naik, Janardhan Bhandari, Khemlo Sawant, Mahesh Mhambrey and Glen Cabral have been suspended.
While Patkar was not available for his comments, the letter reads that their suspension is pending inquiry against them.