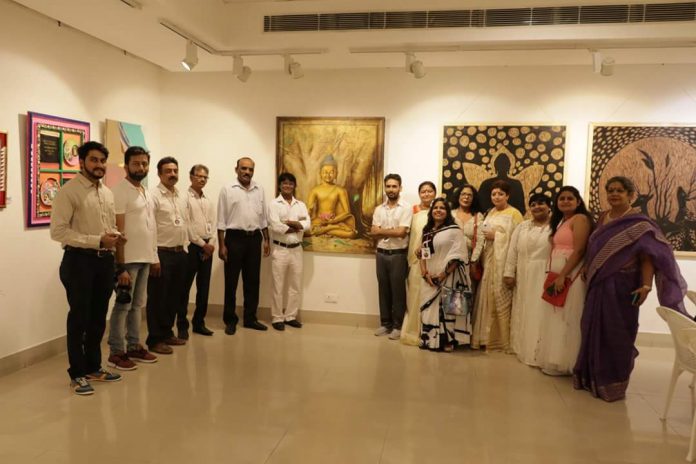 New-Delhi-based Kalaaakar Foundation is conducting an art exhibition at International Centre Goa, from October 19 to October 22 as Goa is one of the fastest growing states in the country. 

The foundation organises national-level art workshops and exhibitions to promote the best art talent across India. It work includes arranging workshops, demonstrations, group and solo exhibitions, and competitions. The surplus amount of these events used for skill development of the under-privileged sections of society. Kalaaakar Foundation also strives for development of girls and women in various fields and to provide education of the poor and needy without any discrimination.
Every year, the organisation honours talented and experienced people in various fields. This year Kalaaakar Foundation is honouring achiever's who have made noteworthy contribution to the society. The Kalaaakar Foundation Achiever's Awards for this year will be awarded to art teachers, navy officers, artists, craftsmen, differently-able persons, kids with superlative talents, and women of substance. Out of over 120 nominations received from all over India, 30 have been selected from different cities. The award ceremony is being held on October 22 at International Center Goa.
SCHEDULE
1. 19 OCTOBER :
International Art Exhibition, Inauguration will start at 5 pm
2. 21 OCTOBER :
Decoupage workshop by Alpna Kale from 2-5 pm
3. 22 OCTOBER :
Achievers Award ceremony from 1 pm
Venue: International Center Goa
THESE ARE TALENTED ARTISTS AND AWARDEES FROM ALL OVER INDIA