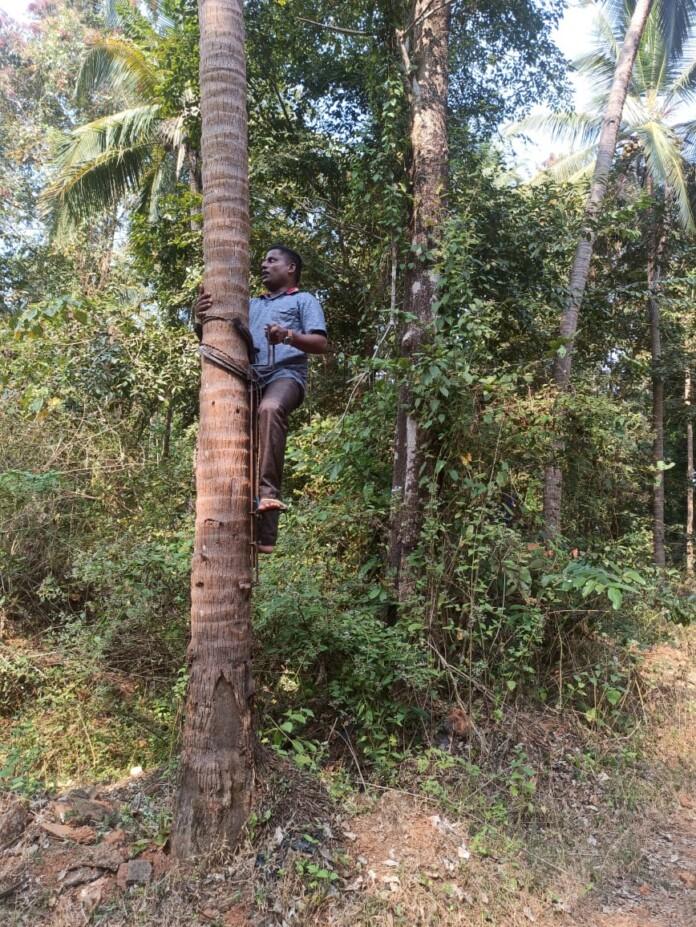 Ponda: A six-day-long training on Coconut tree climbing was conducted at RCPR school of Agriculture, Sanvoiverem.
The training was organised by Zonal Agriculture Office, Ponda in association with the college and sponsored by Coconut Development Board.
An exposure visit was conducted at Sanjay Patil's farm, Uday Mhambre's coconut processing unit, Coir processing unit and Ramkrishna Gaude – decorative items from coconut leaves.
The sessions on various aspects of coconut cultivation, banking and financial schemes, business management and working in groups were held by various experts. Every day, two practical sessions on coconut climbing were guided by the master trainers. All the participants were given certificates and coconut climbing machine.
This is the first activity since our Rojgar Srujan Kendra was inaugurated.