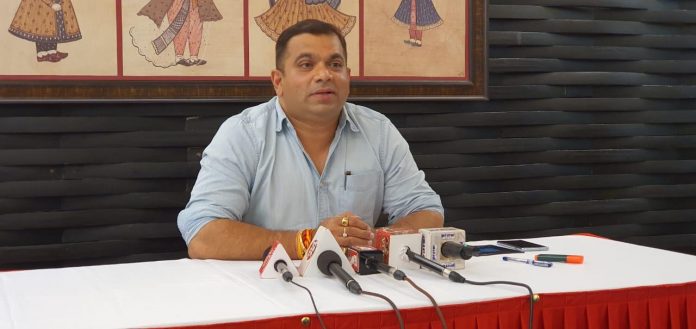 Panaji: Chief Minister Pramod Sawant's immaturity to handle the administration is hitting the state further, Independent MLA Rohan Khaunte said on Saturday.
Khaunte claimed that the finances of the state are going downwards, while state government is on borrowing spree. He said that the chief minister has borrowed another Rs 100 crore on Saturday.
State government is borrowing for capital expenditure but the infrastructure is not seen to be taking shape, he said.
"They are borrowing .. none of the major projects are taking off.. neither contractor, school teachers are paid," he commented.
The Independent MLA said that chief minister has not been able to handle law and order situation in the state.
"It is the role of CM to ensure that Goa is safe for those visiting here. CM is hand in gloves for all the crimes that are held in Goa," Khaunte said.
In the current government, he said that the illegalities have increased with drug trade and prostitution is going all time high.
"They are out to kill legacy of Parrikar who is the person who established them in the politics," the MLA said.
He pointed out that the section 144 of CrPC was imposed in the state claiming to have terror threat, but was later toned down to only people on rent and then have finally withdrawn it.
He said that there is decline in tourism due to notification of section 144 of CrPC.