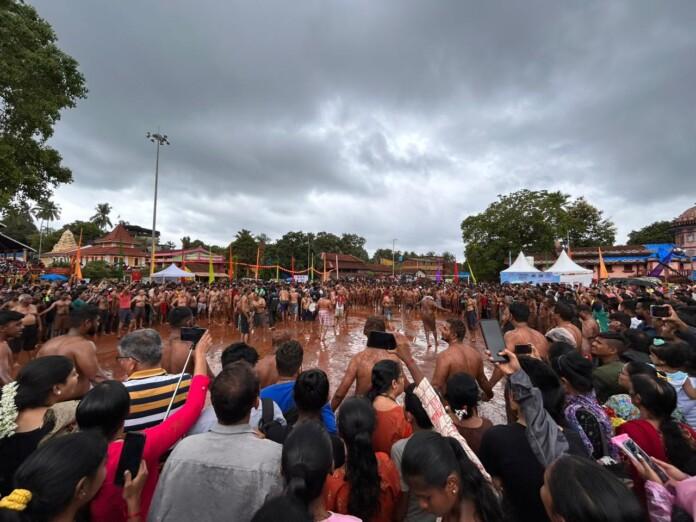 Marcel: The traditional mud festival locally known as "Chikhal Kalo" was celebrated in Goa's Marcel village in North Goa on Friday.
The festival has been recognized by the State tourism department, attracting several hundred visitors to watch this event that is celebrated in devotion of Lord Krishna.
State Tourism Minister Rohan Khaunte and Art and Culture Minister Govind Gaude were present for the festival.
During the festival, the youth and children played in the mud as a devotion to the childhood stories of Lord Krishna, who used to play with his friends.
Khaunte and Gaude also joined the revellers by playing in the mud.
"The festival has been celebrated here for centuries now. We don't have exact date when it started but since the time, the temple exists, we have been celebrating it," a village elderly said.
The Devki Krishna Temple at Marcel is a home for this festival.
"We have been recognizing this festival as a part of our state tourism calendar. We want to change the perception of Goa as only being Sun, Sea and Sand destination," said Khaunte.
He said that Chikhal Kalo festival is rooted in Goa's cultural and is a must watch for the tourists who want to know about the coastal state.