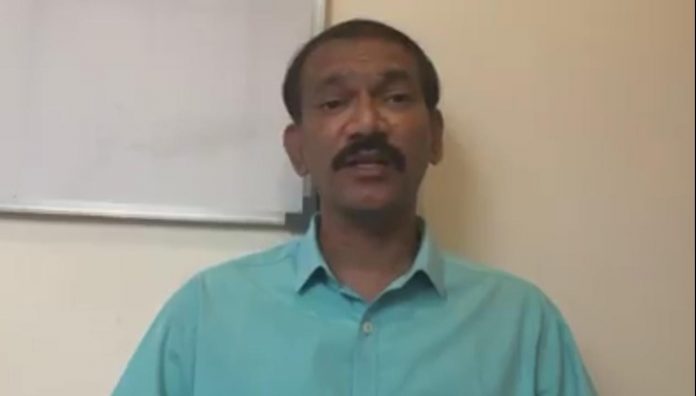 Margao – Decision to cancel the notification covering Covid treatment under DDSSY by the BJP Government is clear reflection of BJP Governments Pro-Rich and Anti-Poor Agenda and Defective Governance of Dr. Pramod Sawant charged GPCC president Girish Chodankar.
We demand that Governmemt must immediately announce fresh scheme or package to take care of Covid treatments of common man. We also demand revision of rates finalised by Government for Covid treatment in private hospitals.
"Business of Peoples Sickness" by BJP Government has put common man under hardships and financial burden. Today, Goans are suffering due to lack of adequate health facilities and proper treatments. The sudden cancellation of the DDSSY Covid Cover notification exposes the fact that "All is not Well" between Dr. Pramod Sawant and Health Minister Vishwajit Rane.
We pray to almighty to bless People of Goa with Good Health & keep them away from Covid stated Girish Chodankar.
We charge that it is only because of differences which arised between Chief Minister and Health Minister over Commission Sharing from the Private Hospitals , Government has cancelled the notification. The cancellation has also exposed the BJP Government of bowing to Private Hospitals pressure stated Girish Chodankar.
The withdrwal of DDSSY for Covid patients vindicates the charge of the Congress Party that corrupt Chief Minister and Health Minister are busy making fortunes in this Covid Pandemic. The entire Cabinet Ministers and BJP Office Bearers are busy looting money from State Treasury and have no concern for peoples health.
The delay in starting Testing Laboratory facility in Goa, purchase of various equipments like Ventillators and Machines in last seven months was only and only because there was no concensus on sharing of Commission between Chief Minister and Health Minister charged Girish Chodankar. Yesterdays decision has exposed the corruption of BJP Government once again.
Girish Chodankar
President – GPCC