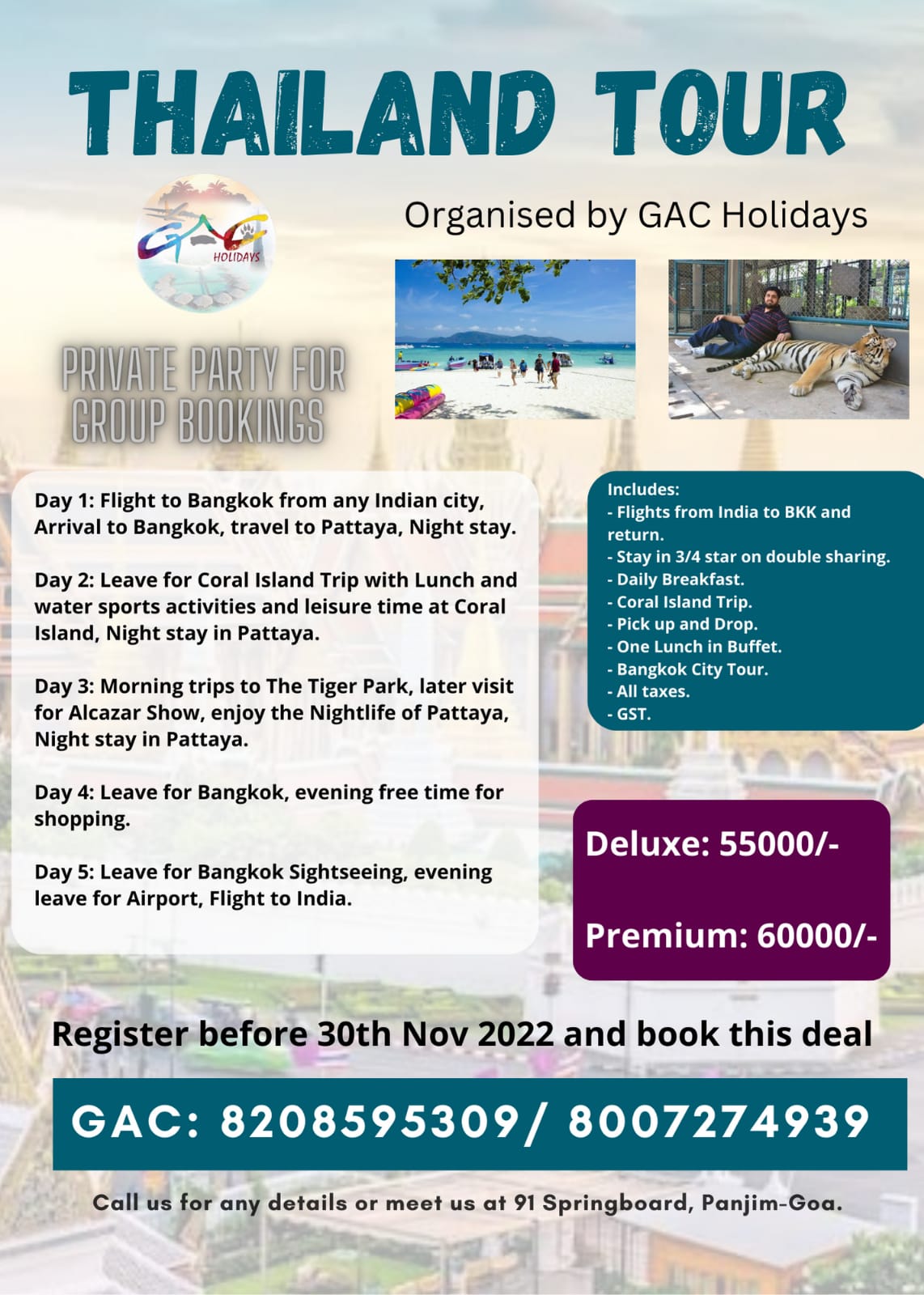 Travellers from across Goa and India can travel to Thailand at 55000/- only, which is the perfect holiday destination for Indian travellers considering the weather and opportunity to explore without affecting your pockets.
Thailand is the land of surprises and has a lot of leisure, from it's amazing beaches and it's Buddhist temples it has been the favorite destination for many people over the years.
Travel to Thailand has attracted the younger generation for bachelorettes due to the amazing nightlife and amazing adventure trips.
Get in touch with GAC Holidays for the best deals to Thailand, call GAC on +91 8007274939/ 8208595309 and experience travel to Thailand.