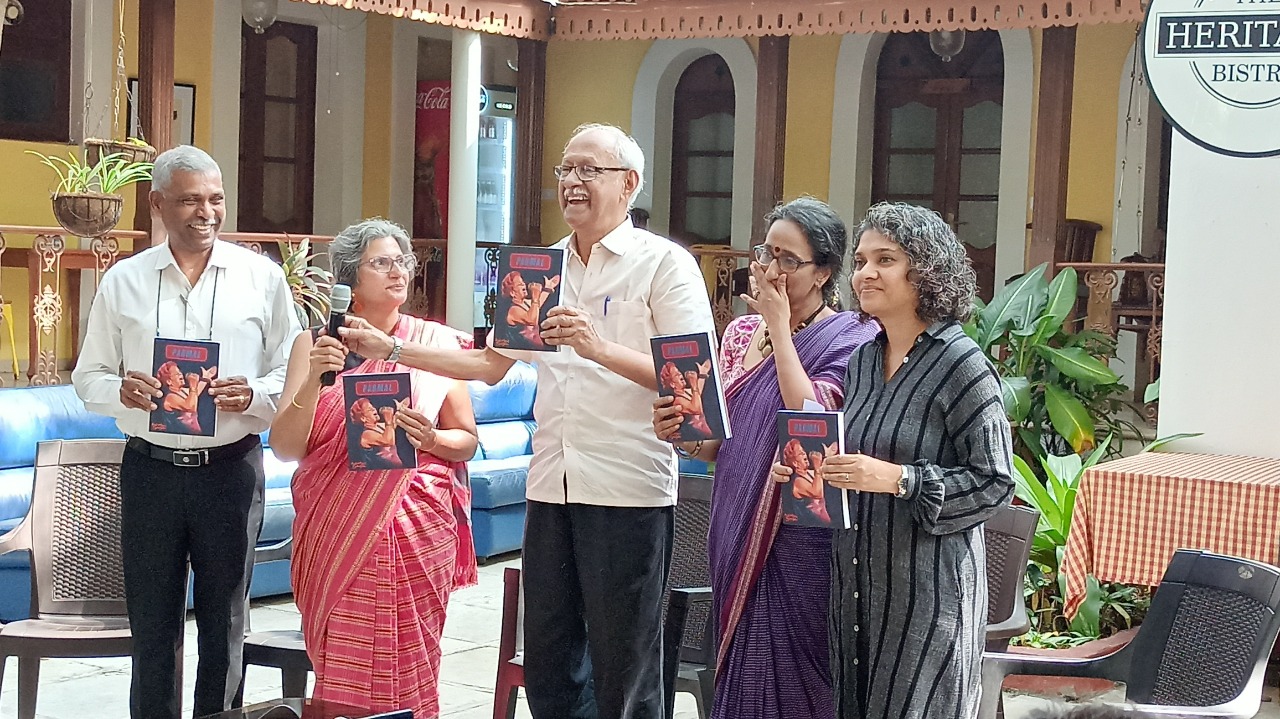 Panaji: Jnanpith Awardee and short story writer Damodar Mauzo opened the five day long Goa Heritage Festival in Panaji on Tuesday
The Goa Heritage Festival (GHF) celebrates India's smallest state's rich and diverse cultural legacies. The week ahead will feature heritage walks, talks, music, dance, literature and poetry, food, beverages and entertainment for the entire family from morning past sunset.
Addressing the participants,  Mauzo put the spotlight on the heritage of Goa through the lens of language. Mauzo reinforced the fact that the state has been multi-linguistic over the decades across generations and called for a revival of Goa's mother tongue konkani to preserve the state's cultural roots.
"Konkani is an independent language and many celebrated personalities such as Sant. Namdev, Dr. Francisco Luís Gomes, Dharmananda D. Kosambi, Abbé Faria studied it along with different languages, in turn showing how being a multi-linguist can bring diversity and unity", said Mauzo in his inaugural address.
He added, "Multilinguality runs through the veins of every Goan and has been nature's gift to our land. Although the trend is on a decline, I have witnessed and been amazed by the stories I have heard of, it makes me feel proud that it is still prevailing in many places."
Besides Mauzo, the inaugural ceremony had in attendance Dr. Jorson Fernandes, Chairperson of the Goa Heritage Action Group (GHAG), participating artists and authors including Laila Tayabji, members of the GHAG Carlos De Souza, Heta Pandit, Pritha Sardessai and others.
On Goa Heritage Festival's efforts to showcase the cultural journey of the state through a different lens, Dr Jorson Fernandes, emphasised the importance of absorbing and taking back the knowledge the festival brings forth.
"It is crucial for us to understand how science has evolved through decades and how communication plays a part in this. What took skills, blood and sweat in the past has certainly been made easier with technology taking over. The same goes for heritage and culture. It is our responsibility to reminisce and relive the past so as to connect and build a new pathway for the future", explained Dr. Jorson.
GHAG launched the annual issue Parmal at the event which was edited by creative writers, Jose Lourenco and Vivek Menezes and designed by Rukminee Guha Thakurta who is known for her nature design aesthetic.