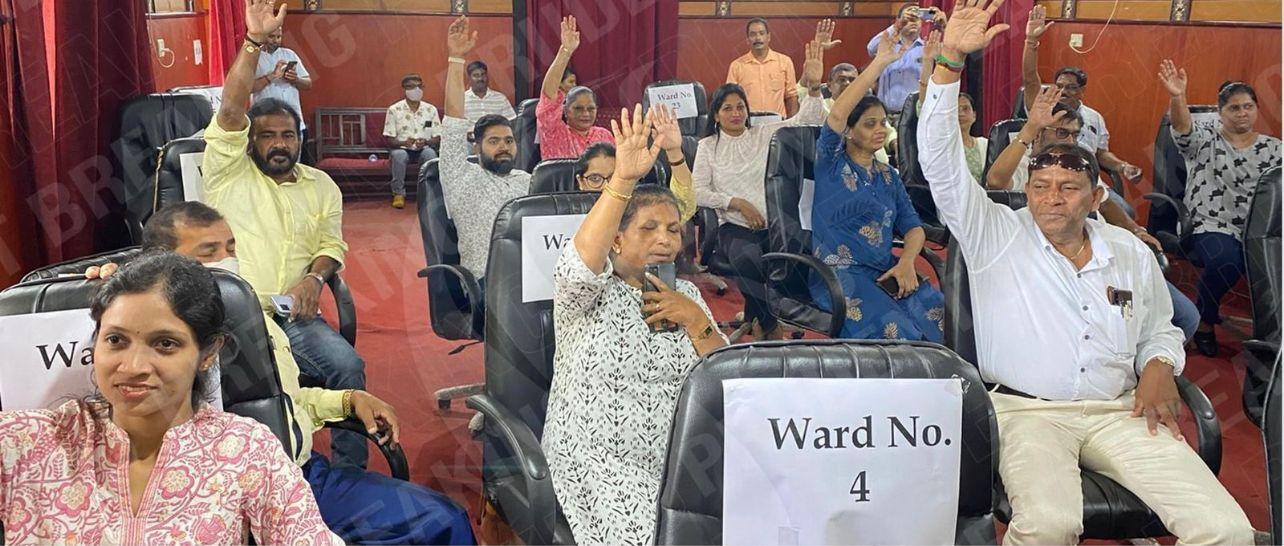 Margao: After a humiliating situation where its official candidate lost to Vijai Sardesai supported Ghanashyam Shirodkar during Margao Municipal Council Chairperson's election, the Bharatiya Janata Party on Friday got its act right in this civic body.
The councilors passed no-confidence motion against Shirodkar  by 15 versus zero votes on Friday in a special meeting called at the municipality.
The motion was moved, hours after Shirodkar had tendered his resignation from the post.
The councilors belonging to Digambar Kamat camp and also the BJP have joined hands in the council after the former joined latter.
Partys's Goa Pradesh President Sadanand Shet Tanavade and CM Pramod Sawant had sorted out disagreement between BJP leaders in Margao and Kamat.