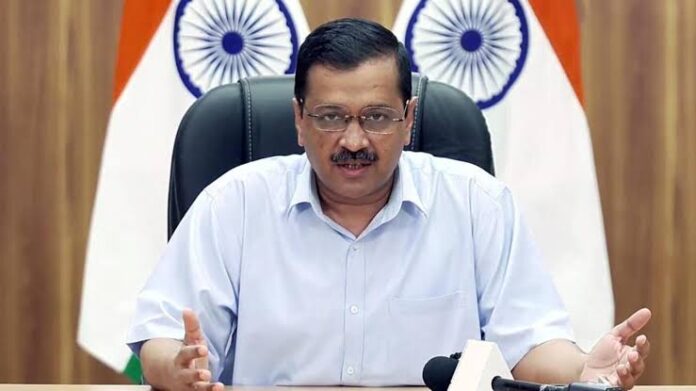 On the auspicious occasion of Ganesh Chaturthi Shri Arvind Kejriwal AAP National Convenor and Delhi Chief Minister will be hosting a Ganesh Aarti in Delhi and Goenkars have been invited to participate in the same via their television sets. The Aarti will be televised for Goenkars on all Major channels at 7pm on Ganesh Chaturthi. The Aam Aadmi Party wishes Goenkars a very happy Ganesh Chaturthi and prays that Ganpati Bappa will get rid of all their obstacles and bless each and every household.
The Aam Aadmi Party also launched an aartibooklet earlier this for the upcoming Ganesh Chaturthi festival. The booklet was launched inthe presence of AAP National Spokesperson Raghav Chadha and contains aartis andwishes on this auspicious time.  AAP will be providing this to every Goenkars household.
Last year during Diwali as well Arvind Kejriwal participated in a televised Laxmi Puja on Diwali in presence of his entire Cabinet. This allowed the people of Delhi to all be part of a large Laxmi Puja remotely. The Puja was performed at the Akshardham Temple premises to celebrate Diwali the aim of which was to foster a sense of togetherness.
"I invite all Goenkars to participate in this aarti with the Aam Aadmi Party at 7 pm.  Aam Aadmi Party extends our wishes to each and every Goan household and seeks Ganpati Bappas blessings pray that he removes whatever obstacles Goans face" said AAP Goa Convenor Rahul Mhambre" May every Goan house be blessed by Ganpati Bappa. The party invites every Goenkar on this auspicious occasion of Ganesh Chaturthi to be part of our Aarti." said AAP Goa Senior Vice President Mahadev Naik.