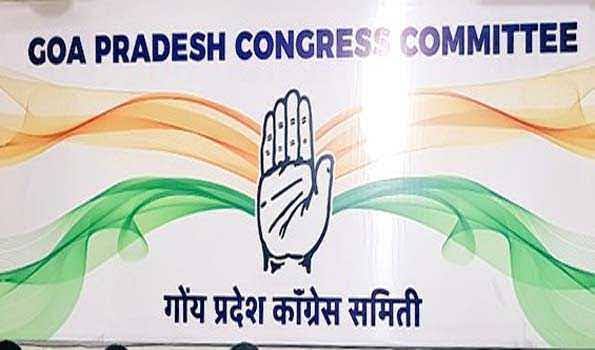 Panaji: Dr Aashish Kamat, Convenor of All India Professional Congress and Incharge Fatorda has slammed Damu Naik for his support to Private Medical College at South District Hospital
Naik has  questioned Why should the taxpayers of Goa pay for setting up infrastructure for a private medical college? Will this Medical College teach students at the same fees as Goa Medical College as well as provide treatment with the same dedication as GMC.
"BJP Government has used its Govt at Centre to bypass & steamroll permissions for increasing the seats at Bambolim. Why can't it do so to extend Goa Medical College to South Goa itself. So many Govt Jobs will be created for people in South Goa from teaching to administrative jobs in Dakshin Goa Medical College," he added.
South Goa District Hospital is not a White Elephant, but a greedy and crony capitalist BJP Govt's neglected child which is hell bent on turning it into one. Govt has the money to create super-speciality block at GMC but it has no money to run or employ super-specialists in GMC to run these blocks. Could it not have used the same money to upgrade the facility in SOuth Goa
"The truth is that whether it is BJP or Goa Forward or AAP, they have always played communal card in South Goa, treating Catholics & even Hindus & Muslims in South Goa as secondary citizens."
Kamat said  whether it is IFFI or it is Airport or Modern Garbage Treatment Plant or  roads, bridges, modern administrative buildings – everything is proposed in North Goa.
People like Damu Naik and Vijai Sardesai are agents of NDA who have always nurtured hatred against Salcette and the bustling mining economy of South Goa and that is why they have done everything to shut it down
Damu Naik is talking about no Bus Stand in Margao & Fatorda. He was himself the MLA from 2002 till 2012 why did he not build it?, he questioned.
Kamat alleged that the private medical college has allegedly been kept aside for KLE JNMC Belgaum that is owned by BJP MP Dr Prabhakar Kore.
"Vishwajit Rane and now even Damu seems to have received all the advance so that is the hurry to dispose off South Goa District Hospital. Vishwajeet Rane denied South Goa adequate facility during pandemic outbreak by refusing to give the two top floors for Covid Care all so that the Private Hospitals would make hay," he alleged.
He questioned why Did Damu not speak up for Fatordekars or South Goans then? Or was he negotiating?
Kamat said that such matters which concern professional decisions of utilisation of Government infra should be dealt by well knowledgeable and concerned individuals and should not be left to the whims of either karyakartas or brokers. The possibility of utilization of the two floors by the Government are endless but it needs individuals who are concerned about Goa and the exchequer.
Congress Fatorda will oppose the move tooth and nail, he added.