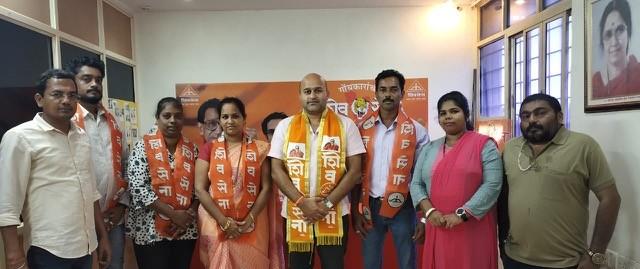 Panaji:  Former Mahila Congress General Secretary  Aishwarya Salgaonkar has joined Shiv Sena Party. She was welcomed in the party by the Goa State President Jitesh Kamat. Former AAP volunteer from Mapusa Mehboob Nalban ,Rakesh Bhosle from Calangute   and Mrs. Rajeshree Sarshetty Aldo joined Sena in Goa.
Salgaonkar has been given responsibility of "Goa Rajya Mahila Aghadi Sanghtak" ( In charge for building Mahila Aghadi, a frontal organisation of ShivSena).
Being given very important and responsible post, Kamat has expressed his confidence in Salgaonkar as she has vast experience in politics for past many years. Salgaonkar had started as a member of Youth Congress from Saligao Constituency and reached to a position of GS of state.
Salgaonkar is also a Chairman of Village Canca-Verla for Biodiversity Board and President of  NGO for human rights in Goa.
Also present for the occasion prominently were State Voter Survey Coordinate Zygal Lobo, State General Secretary Milind Gauns and State Secretary Mrs. Vandana Chavan.