Goa, October 21st, 2023: Isharani Baruah came to the 37th National Games focused on winning a medal of any colour after her first experience of the multi-sport event last year in Gujarat wasn't really a happy one.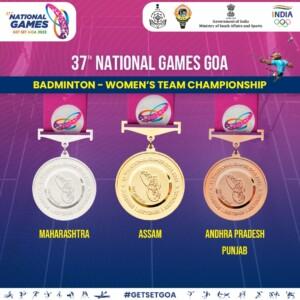 She will be going home with a gold around her neck and would be doubly proud that she played a vital role in the state's first ever badminton gold in the National Games.

On Saturday, Isharani came from a game down to beat Maharashtra's Aalisha Naik in the second singles and then teamed up with another singles specialist, Ashmita Chaliha, in the first doubles to blank their opponents 3-0.

"Last year, it was a mixed team event. This year men and women events were separate and the change in format meant that we knew we had a chance to win a medal," Isharani said after the final.

In the last edition of the Games, Isharani had only played in mixed doubles rubber for Assam and since the start of the year had decided to focus only her singles career. But the youngster from Dibrugarh knew that she would have to shoulder both the singles and doubles responsibilities if the team had to make a mark in Goa.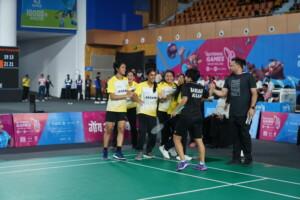 "I think it helped that both me and Ashmita are focusing on singles and hence had no pressure to win in doubles. We played freely (especially in the final) and that did the trick," she added.

The Assam combination upset former junior national champions Ritika Thaker and Simran Singhi of Maharashtra in straight game to wrap up the final after both Ashmita and Isharani had won their respective singles.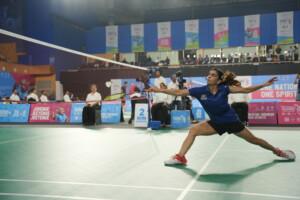 The Prakash Padukone Academy trainee is now hoping that she can carry this momentum in the international tournaments she has entered to play and make a case to make it to the Indian team next year.

"My immediate focus is now on the International Challenge in Chattisgarh and Bengaluru where I want to try and win the title," said Isharani, who did not lose any match in the team championships.