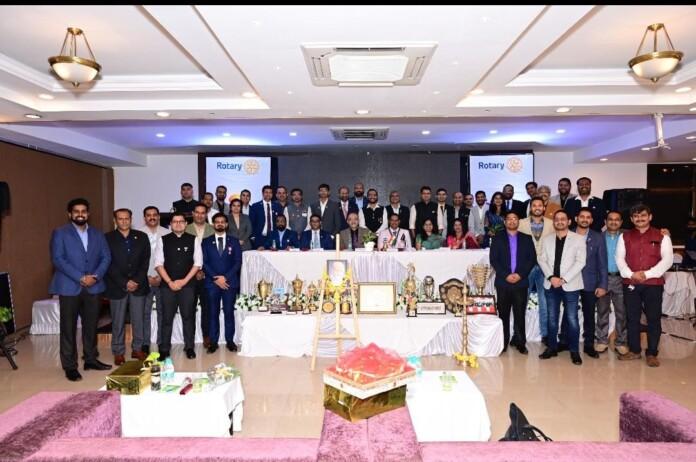 Ponda: The 13th Annual Rotary Club of Ponda New Generation Installation ceremony was held in Menino Executive Ponda on 1st July 2023.
In the ceremony Rtn. Ashutosh Khandekar took over the charge of a Club President for the Year 2023-24. Rtn. Dr. Lenny Da Costa was invited as a installation officer along with Assistant governor of club Rtn. Radha Lawande.
President of club Rtn. Ashutosh Khandekar further introduced his BOD team after he was pinned as a President. Ceremony was also attended by guest rotarians of different Rotary club. There was a huge turnout for the event and it was a grand success followed by fellowship dinner.