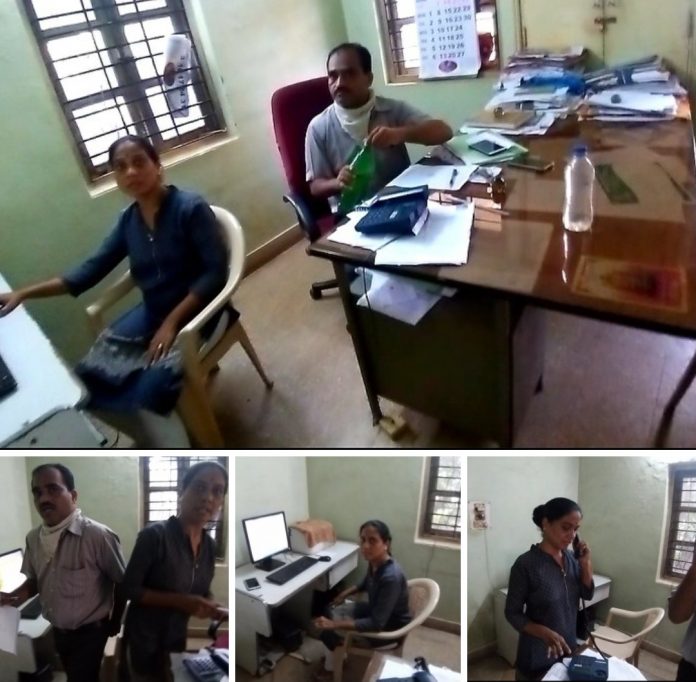 Sanguem: While the people ,student from remote villages like Vaddem, Netravali, Verlem , Jakem etc are upset over the bad connectivity of BSNL Network due to which they are not able to get online orientation from schools and colleges the BSNL staff are least bother and using central government office as their personal office, allowing their family members to use the desk .
we are shocked to see the condition of BSNL office at Curchorem. where a wife is using the chair of employee (who is her husband) and performing his duties on his behalf on a technical term. while other staff is busy in their personal shopping during office hours.
Today future of a students from remote areas are in dark and being a monopoly of BSNL no other service provider has reached to these far flung places.
During this pandemic when even Government is focusing on digital learning , the lethargy on the part of BSNL is hampering students life.
It's appeal to the Government to look into the matter and strict action to be taken against this useless and least bother staff.