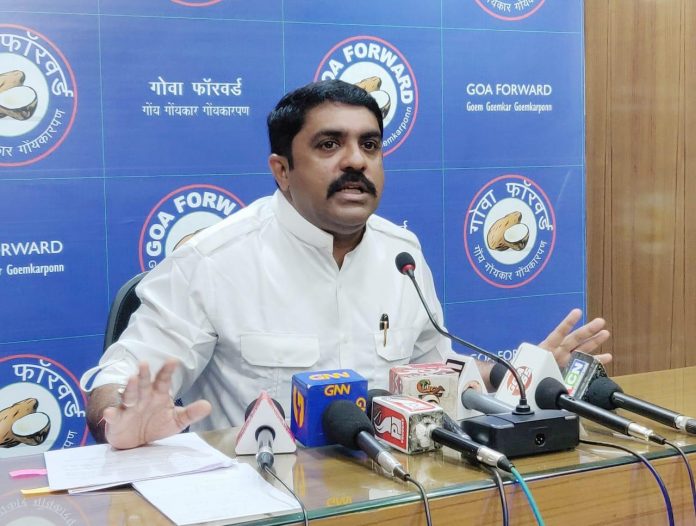 Panaji: As Chief Minister Pramod Sawant claimed to be unaware about Environment clearance (EC) been granted to Karnataka for the Kalasa-Banduri project on the Mahadayi River, Goa Forward Party (GFP) President Vijai Sardesai demanded his resignation for being "ignorant".
Addressing press conference today, Sardesai produced  the copy of EC granted to Karnataka, which the party will now challenge before National Green Tribunal (NGT).
"I demand CM resignation because of his ignorance, because of his intelligent failure to know that Karnataka applied for EC in April 2019," former Deputy Chief Minister demanded.
" Goa Government, who is part in the Supreme Court over petition challenging sharing of Mahadeyi river water, was completely unaware," he said.
Following Union Minister Prakash Javadekar tweet announcing grant of EC to Karnataka for the Kalasa-Banduri drinking water project, Chief Minister also tweeted stating "Mhadei (river Mahadayi) is more than mother to us. We shall protect it at any cost. Officially Govt of Goa is not aware of any EC having been granted to Karnataka affecting Mhadei (Mahadayi) river".
Pointing to CM's further comment that EC cannot be granting without hearing Goa, Sardesai said that if Goa Chief Minister is not consulted then he is not worth of leading the State anymore. "He (CM) should resign on moral grounds," he stated.