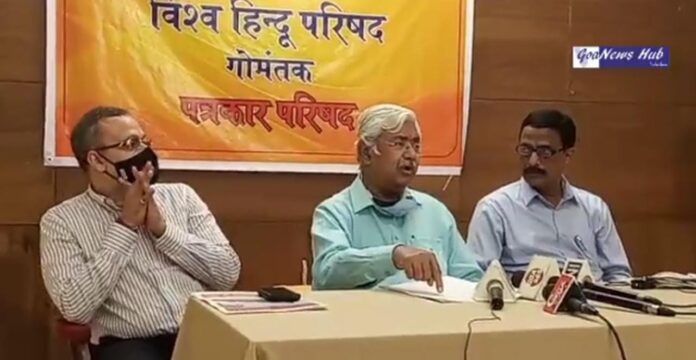 Panaji: Around four lakh teams of volunteers across the country would be collecting monetary offering for the construction of Shree Ram Janmabhoomi Teerth Kshetra in Ayodhya from thirteen crore families, a senior functionary said on Friday.
VHP International Working President Alok Kumar told reporters in Panaji that the volunteers will visit households to collect the monetary offering from the people for the construction of Shree Ram Janmabhooming Teerth Kshetra.
He said that the temple and the facilities around it would convert the place into "spiritual hub of the country."
Kumar said that initially VHP had set a target of visiting four lakh villages and reach out to eleven crore households. "But looking at the enthuasism, the VHP has now decided to reach to five lakh 25,000 villages and 13 crore households, which means 65 crore population," he said.
The drive would be held from January 15 to February 27, 2021, he said.
The VHP leader said that four lakh teams of VHP comprising of five members each would spread out to collect the donations from the people.
He said that VHP has tied up with three banks with 46,000 branches across the country where all the collected money would be deposited within 24 hours of its collection.
In Goa, the VHP expects to reach more than 559 villages and some two lakh families for obtaining the donations for the project, he said.
Kumar said that the collection would be made by coupons printed in the denomination of Rs 10, Rs 100 and Rs 1,000. "The donation of Rs 2,000 or more shall be against receipt and the donor shall have the benefit of section 80G of the Income Tax," he added.
He said that the VHP believes that this is not a movement merely for one more Temple btut is a conscious effort of Hindu rejuvenation, freeing the society of its ills and others.