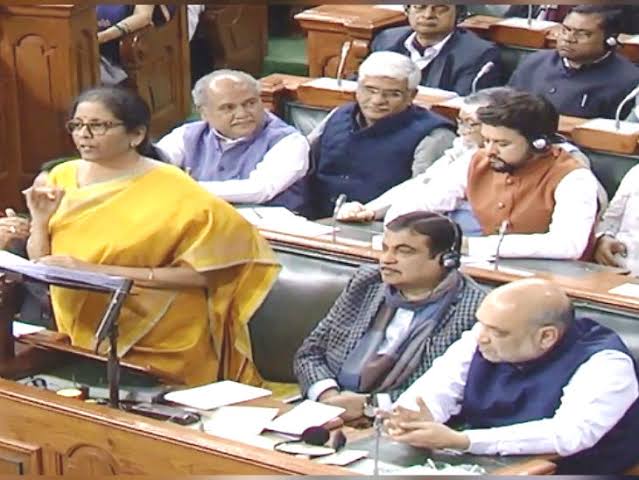 Panaji: Union Budget tries to infuse capital in various sectors with an attempt to bring economy back on track, a senior industry expert said.
"Budget 2020 has tried to infuse capital in various sectors with an attempt to bring economy back on the track. The exercise is done meticulously so as to enable benefits to accrue to  both rural and urban population," Manguirish Pai Raikar, National Chairman, Micro Small and Medium Enterprises (MSME), ASSOCHEM reacted.
Raikar said  India is a vast country with different people, different languages, different culture besides various religions, casts, tribes etc.
"Each segment has aspirations. It is difficult to fulfill each individual expectations. Secondly the wants keep on increasing, and hence  never match what is given on the platter," he said.
Raikar said that the attempt to double farmers income is genuine and welcome. "Funds allocated through NABARD besides various schemes from center as well as state would help in achieving the means," he added.
"Best initiative is to make land available either by contract farming or legalised lease method would enable fallow land to be cultivated and also the new breed of farmers to cultivate," Raikar said.
He said that the union budget has given special attention to the MSMEs.
"Factoring service can help them to tied over delayed payments. Extension of restructuring opportunity and borrowing assistance with CGTMSE will come in as additional aid," he said.
"Removal of road blocks was a long awaited dream which seems to be looked into. Startups also have been given due recognition. If as mentioned by the Hon. Finance Minister, the beurocracy harassment is done away then more than fifty percent problems will be taken care," he said.
"All in all this budget promotes agriculture, small business and skill development which in turn will help generate employment, agricultural yield and much needed revenue for the country."
"It will also help elevate poor above the poverty line and make life easy. As envisaged it will bring in ease of living."
"This Budget is a good attempt in improving the living conditions by building  basic infrastructure needs, improving education, skill development, providing better health amenities and bridging the rural urban divide by planning development of each district."