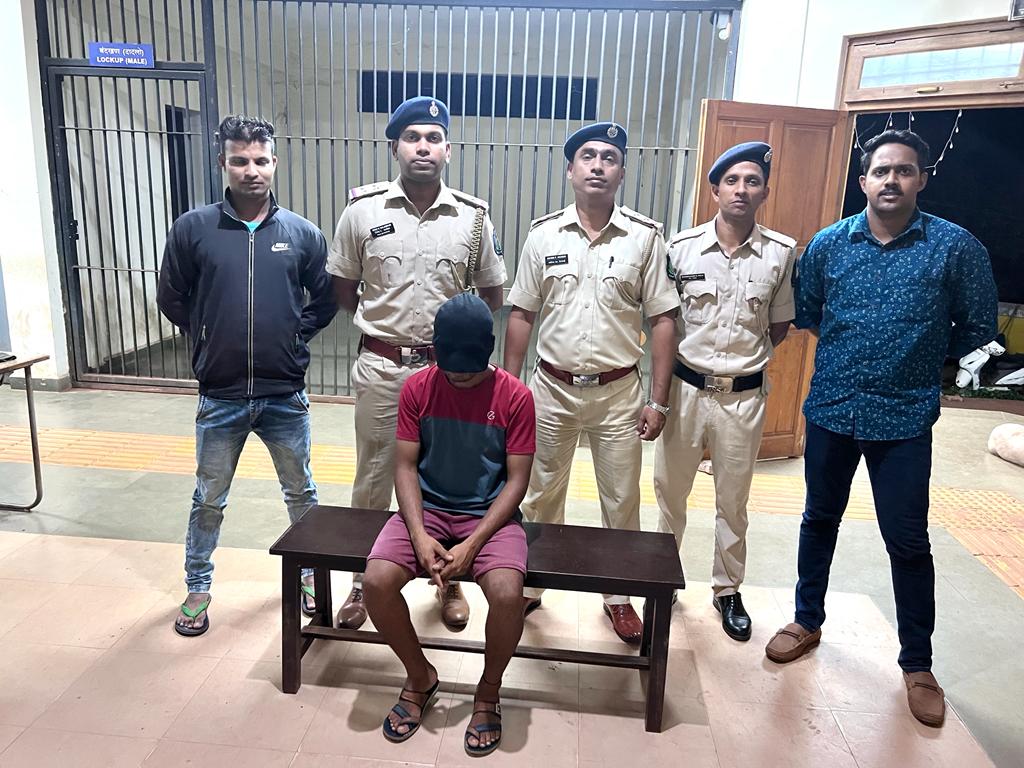 Pernem: In a swift action, Pernem police arrested a Karnataka-based man at his home town for allegedly raping a 12-year-old Russian girl in a resort at Arambol in North Goa.
The accused Ravi Lamani (28), who is a married man, was arrested by a team of Pernem police, on May 10 at Gadag in Karnataka. The incident of sexual assault had happened on May 06 but mother of the victim had filed formal complaint with Pernem police on May 09.
Pernem police inspector Vikram Naik said that the Russian national mother has complained that her 12 year old daughter was sexually assaulted in the swimming pool and later in the hotel room by the accused, who is working as a room boy in the same resort.
The incident happened when the mother had left to fetch some necessary stuff from the nearby market at Arambol leaving her child behind in the swimming pool.
Naik said that the accused had fled from the scene after the incident. "Within 24 hours of receiving the complaint, the accused was arrested after tracing him at Gadag," he said.
The accused is booked under section 376 of Indian Penal Code, Sec 8 of Goa Children's Act and Section 4 and 8 of POCSO, Naik said.