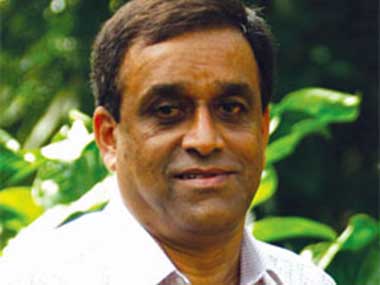 Ponda : MGP leader Sudin Dhavalikar took former BJP MP head-on over his comments against former CM Shashikala Kakodkar accusing her of imposing the emergency in Goa during 1975.
Dhavalikar was reacting to a tweet by a BJP leader, who had slammed the former for his utterances against the government over Shel-Melaulim issue.
"After I commented on emergency like situation in Melauli where government used brutal Police Force on our Tribal and local people which even the local MLA and Health Minister has endorsed by his yesterday's letter to CM, some BJP members including an ex MP criticised our MGP government of Late Shashikalatai Kakodkar during 1975 emergency in which they said that our government supported emergency and arrested all the protestors," Dhavalikar said.
"It is very strange that being learned advocate and a president of BJP, they forgot that Goa was a Union Territory and during emergency Lt. Governor had all the powers to act. The then Central Govt. was using the position of Lt. Governor to trouble our MGP Govt. same as how the present NDA govt. is troubling the Delhi Govt. and CM Kejriwal using position of Lt. Governor."
"The list of protestors were sent to Lt. Governor for action during emergency. It is also a fact that the then CM late Shashikalatai Kakodkar alerted the protestors and even helped them during their jail term by making arrangements of their basic necessities."
"I would suggest the BJP members who criticised MGP govt. of 1975 to understand history from members who were active during emergency time like their ex Colleague Subhash Velingkar and not comment based on their distorted childhood memories when they were aged 8-10 years."