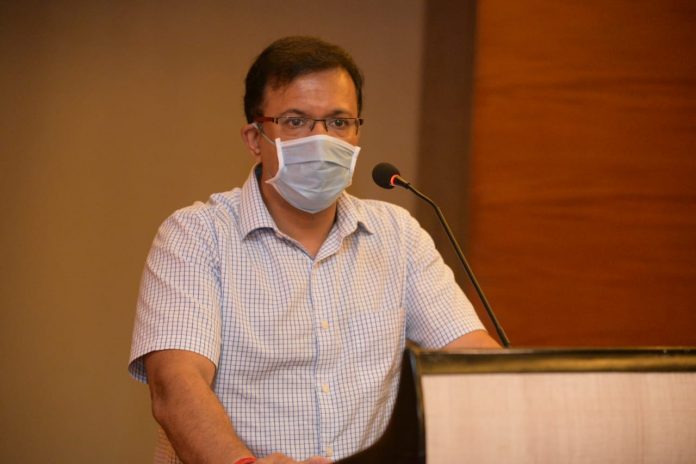 Panaji: Health Minister Vishwajit Rane has said that South District Hospital has now been fully functional as COVID-19 treatment facility. He also said that the bed capacity of the hospital would be increased in future.
Rane was speaking while launching of Home Isolation Monitoring Kit for the covid positive patients. He said that Goa is the first state to provide covid care kit at the doorstep of the patients.
He said that the protocols that are followed by the countries like Australia and Bangladesh and Indian states like UP have been followed by Goa to treat its patients.
Rane said that government and private doctors should put up united fight to combat covid.