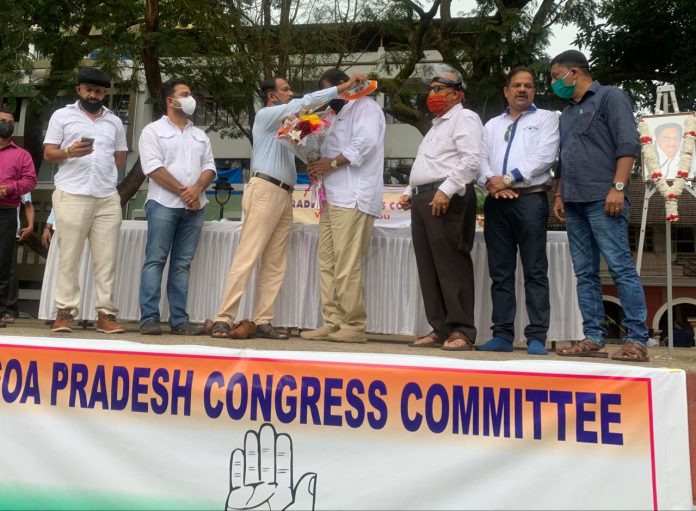 St Cruz: Rudolf Fernandes had intended to join Congress even during 2017 Goa Legislative Assembly election. But the party, influenced by Atanasio Monserratte, had preferred Antonio alias Tony Fernandes as its candidate. Back to 2020: Monserratte and Fernandes, both are in BJP and Congress has welcomed Rudolf.
With a strong fan following in the areas of Chimbel and Merces, Rudolf has certainly come as a hope for Congress party to regain St Cruz seat during 2022 elections.
Rudolf has been contesting as an Independent candidate in this constituency since 2012. In the year, 2012 when the constituency got Monserratte elected on Congress ticket, Rudolf was the runner up. While Monserratte had 40.43 per cent of the vote share, Rudolf had 29.50 per cent, which is almost half that of the winning candidate.
Son of later Victoria Fernandes had tried again his luck in the year 2017 as an Independent candidate from St Cruz constituency where he stood third. Fernandes won on Congress ticket, BJP's Hemant Golatkar was second while Rudolf was third. What is interesting is that Rudolf managed to retain his vote base of 5,000-odd.
With Fernandes jumping the fence, there was a void created in this constituency as far as Congress supporters are concerned. Rudolf joining Sonia Gandhi-led party seems to be one of the masterstroke by GPCC and its chief Girish Chodankar.
Sources in the party said that retaining all the ten constituencies where Congress got their MLAs appointed, who later on merged with BJP, has been looked upon strategically by the Congress leaders.
The death of Prakash Naik seems to have resulted in MGP leadership losing its old hand in the constituency. The upcoming election is likely to see two corner fight between Congress and BJP in this constituency and heavyweight like Rudolf throwing his hat in the ring, will make it interesting and tough.