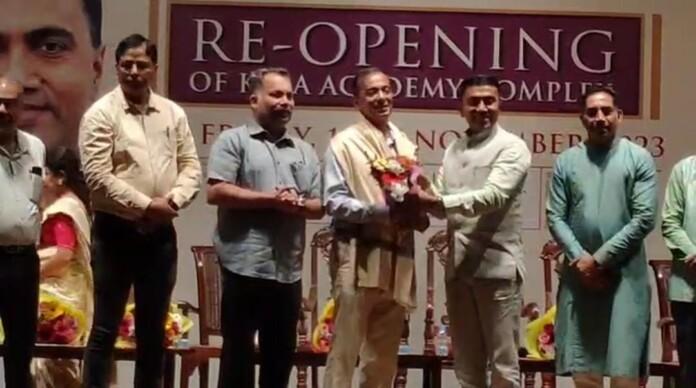 Panaji: The renovated building of state-run Kala Academy was inaugurated on Friday at the hands of chief minister Dr Pramod Sawant, ahead of the upcoming International Film Festival of India (IFFI) 2023.
The building which underwent Rs 54 crore renovation over last over two years was formally inaugurated by Sawant in presence of state art and culture minister Govind Gaude and state public works department minister Nilesh Cabral.
The building was originally designed by renowned architect Charles Correa in 80s on the banks of River Mandovi in the heart of Panaji city.
"Once again, after over two years, the building will be home for the artists and performers of the state. Kala Academy is an identity of Goa's art and culture," Sawant said addressing the gathering on Friday.
He said that the bookings for the auditorium named after renowned musician Dinanath Mangueshkar would be open from December 2023 onwards. "I saw many tiatrists (local drama form) here. They can also avail the auditorium once again after a gap," the chief minister said.
The chief minister recalled that he himself had performed in a drama on the stage of Kala Academy in the year 2006.
"Our art and culture minister Govind Gaude being actor himself has performed here several times and would be performing once again today evening," he said.
Gaude would be performing role of King Sambhaji in Marathi writer Vasant Kanetkar's historic drama "Ithe Oshalala Mrutyu" on Friday evening, which would be the first ever performance in the renovated premises.