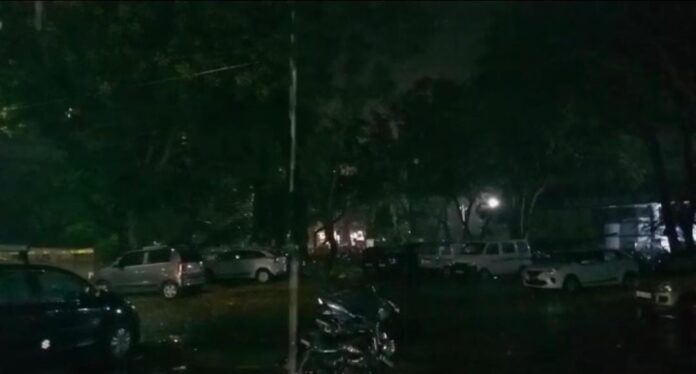 Ponda: Majority parts of Ponda plunged in darkness on Tuesday evening as the city witnessed rains. Incidentally, the examinations of Goa Board are currently underway.
The Ponda city witnessed major power outage on Tuesday after initial showers. Several students who are preparing for their board examination had to go to sleep without their studies.
Parents have demanded that either Power department should ensure that there is no power outage due to minor reasons or State government should consider holding Board Examinations later.
Ponda-based social activist and MGP leader Dr Ketan Bhatikar said that it is shameful that there are no currents over such a minor rainfall.
"It didn't rain so much that the electricity has to be affected. The incident indicates poor preparations for the upcoming monsoons," he said.