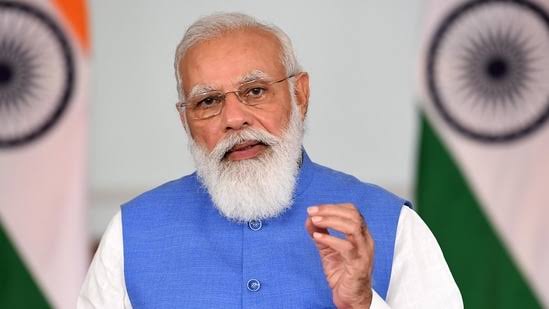 Panaji: Prime Minister Narendra Modi on Friday congratulated Goa government for covering eligible population with hundred per cent vaccination with the first COVID-19 dose.
"Well done Goa! Great effort, powered by a collective spirit and the prowess by a collective spirit and the prowess of our doctors as well as innovators," Modi tweeted on Friday, responding to the tweet by Chief Minister Pramod Sawant.
Sawant, earlier, had tweeted "I congratulate our Doctors, Nurses and Healthcare workers for administering the first dose of #COVID19 vaccines to 100 per cent eligible population in Goa. I thank the people of Goa for their support in making this drive a huge success."
This week, the chief minister had stated that a total of 11.50 lakh people have been given the first dose of COVID-19 vaccine in the state, which makes for the entire eligible population, if we go by the election data.
He had said that at least 20 per cent of the population, who have taken the first dose and are due for the second dose, are yet to turn up for their jab, despite having crossed the time gap between the two shots.