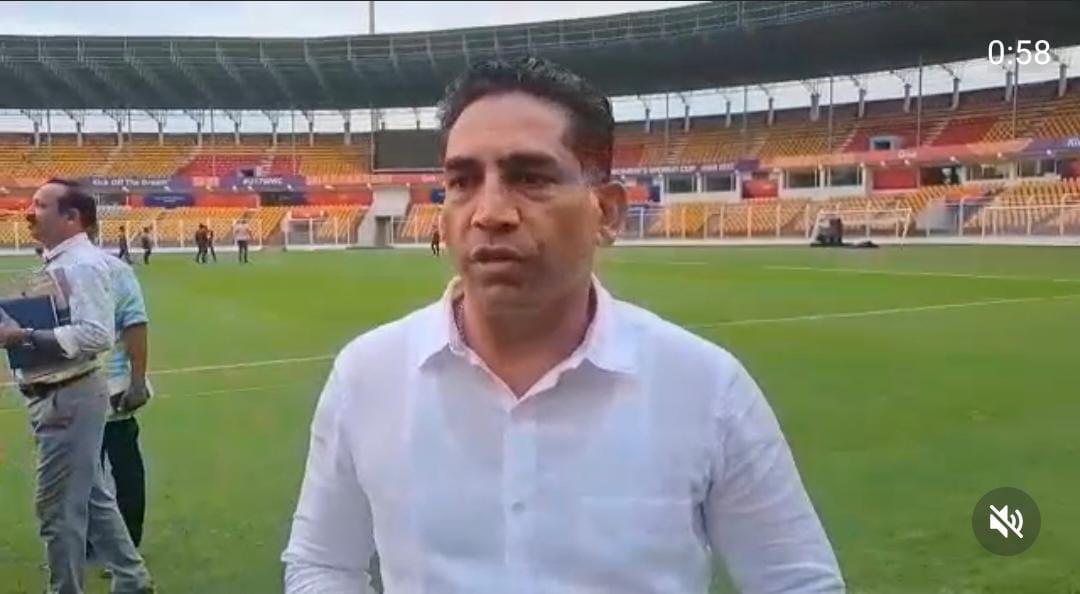 Panaji: The Goa leg of FIFA U-17 Women's World Cup would begin on October 11 with the first match being played between New Zealand and Chile, State Sports Minister Govind Gaude said.
Gaude said that the state is all set to host  the event at its Jawaharlal Nehru Stadium, Fatorda (South Goa) from October 11 till October 30.
He said that out of total 32 matches for the entire tournament, 16 would be played in Goa which includes both the crucial semi-finals.
Gaude said that the first match in Goa leg would be played between New Zealand and Chile on October 11 at 4.30 pm.
He said that every day, two matches would be played at Jawaharlal Nehru Stadium.
The minister said that the B and D Group matches would be played in Goa. The B Group includes the teams from the countries including New Zealand, Germany, Chile and Nigeria and D Group has Canada, France, Japan and Tanzania.
Goa government would be hosting a special "kick off" ceremony on October 10 at Dr Shyama Prasad Mukherjee Stadium, Bambolim, on the eve of the matches.
Goa Chief Minister Dr Pramod Sawant along with Union Minister for Youth Affairs and Sports  Anurag Singh Thakur and All India Football Federation Chairman  Kalyan Chaubey would be the guests.
Speaking about the matches, Gaude said  Dr Pramod Sawant-led government has ensured that locals watch these matches, live from the stadium. "We want that more footballers, specially girls, should be inspired to play this game after the event," he said.
Goa government has arranged wrist band for the students which would be made available through Principles, Headmasters of the Educational institutes, Directorate of Education, Directorate of Technical Education, Goa University and Craftsman Training besides others.
He said that the tickets can be purchased by visiting website of FIFA while ticket booths would be put up at Nehru stadium Fatorda, SAG office at Cujira, and all the Ravindra Bhavans.
During the Kick off event at Bambolim, a special ticketing counter would also be put up, he said.
The minister has appealed parents to encourage their children to watch these matches.