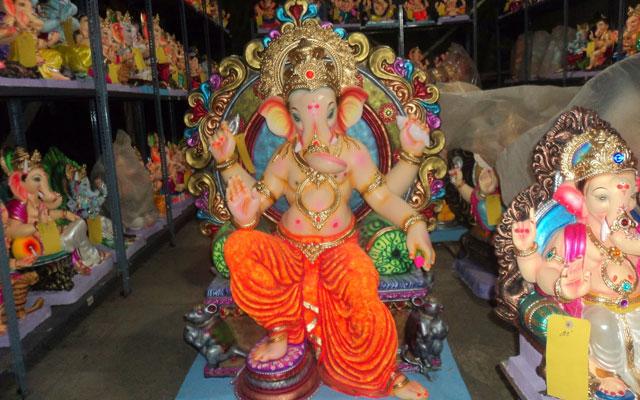 Quepem and Sanguem Taluka Saraswat Samaj on the occasion of Ganesh chaturthi has organised a Matoli (a wooden canopy decorated with a wide variety of fruits, vegetables and herbs) and Drawing competition exclusively for families of Quepem and sanguem taluka Saraswats samaj.
Everything used in the Matoli has to be completely natural and use of non-biodegradable items is strictly not allowed. Coordinator appointed by organises for Matoli Competition will visit participants home on the scheduled days that are either on 19th September 2023 evening or 20th September 2023 morning and take pictures of Matoli.
Winners of the Matoli Competition will be awarded first three cash prizes of Rs.5000, Rs.3000 and Rs.2000 respectively and two consolation prizes of Rs.1000.
Drawing competition will be held on 24th September 2023 at 4 p.m. and participants should report at 3:30 p.m. two categories i.e. for the age group of 4-9 and 10-14. First category has to fill in the colours using crayons to the outline of the drawing that will be provided and second category will have to draw and paint their drawing using any form of colours. Paper will be provided by the organisers. The theme for the drawing will be provided on the day of the competition.
Winners of both the categories of the Drawing competition will be awarded first three cash prizes of Rs.1111, Rs.777 and Rs.555 and two consolation prizes of Rs.333.
Participation certificates will be awarded to each participant. To participate in both the competitions participants have to fill the participation form which is available at Maad kamat shop curchorem, Damodar Book stall curchorem, Star Book stall Quepem, Krishi kendra sanguem. For more information contact Shivam Bhende (9527659396).