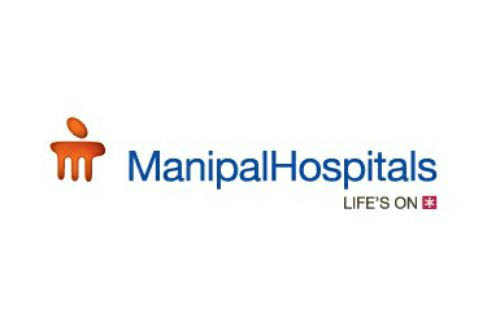 Panaji: The doctors at Manipal Hospitals Goa, performed the first ever Bone marrow transplant in the state on a 54-year-old man. The patient was suffering from Plasma Cell Leukaemia, which is a form of myeloma (a type of blood cancer). He was admitted at the Manipal Hospitals Goa Bone Marrow Unit, headed by Dr Mahadeva Swamy, where the team of doctors successfully conducted the lifesaving procedure to give him a new lease of life.
Though the severity of the disease was initially reduced by induction of chemotherapy, the doctors at Manipal Hospitals Goa counselled the patient's family regarding opting for maintenance chemotherapy versus a Bone Marrow transplant. Considering the condition of the patient and the aggressiveness of the cancer patient's family opted for a Bone Marrow Transplant as the mode of treatment instead of going for long-term chemotherapy. The doctors quickly made all the necessary arrangements at the BMT unit. Within three days of admission, the patient underwent G-CSF and plerixafor injections for the mobilisation and harvesting of peripheral blood autologous stem cells. The procedure resulted in doctors getting a good dose of stem cells required for the transplant. The next day patient underwent high dose of Melphalan myeloablation chemotherapy and was transfused with the stem cells successfully. He was discharged after twelve days and was well enough to go home.
Dr Mahadeva Swamy Consultant, Hemato-Oncologist & BMT Physician at Manipal Hospitals Goa, who headed the procedure said, "Haematology is the branch of medicine concerned with the cause, treatment and prevention of diseases related to blood. Such diseases may include haemophilia, blood clots, other bleeding disorders and blood cancers such as leukaemia, multiple myeIoma and lymphoma. In plasma cell disorders such as this case, we do an Autologous hematopoietic stem cell transplant (HSCT) more commonly known as a Bone marrow transplant. Due to the efforts of our team of doctors, with intensivist and senior nurses, the patient underwent a successful Bone marrow transplant. Though the patient developed febrile neutropenia and sepsis, the BMT team very well managed him. Around twelve days later, he engrafted, his mucositis improved, and he was discharged to go home"
Taking about the Bone Marrow treatment being made available in Goa for the first time, Dr Swamy said, "The Bone Marrow Transplant treatment modality is available for the first time in Goa with a fully functioning BMT/HSCT unit at our hospital. We were providing therapy for Leukaemia & Lymphoma (Blood Cancer), but now, we have added BMT (Blood & Bone marrow stem cell transplant) as a curative modality for aggressive blood cancers to our armamentarium. I would like to thank all our team members for making this a successful venture"
Dr Dhaval Fadadu Consultant Transfusion Medicine and Blood Bank in Charge said, "The BMT was done using Apheresis technology. This is a latest technology that has revolutionized the way in which Bone Marrow Transplants are done. The Stem cells can be collected by only putting a catheter in the patient. This procedure is painless and comfortable for the patient. The quality of stem cells collected via Apheresis is better. Manipal Hospital, Goa is the only centre with Apheresis facility in Goa"
Dr Shekhar Salkar Chief of Oncology Dept. at Manipal Hospitals Goa "I am very happy and proud about this achievement. Manipal Hospital Goa has always strived to provide the latest technology available to its patients. We have come a long way from initially having Surgical Oncology and Radiation Oncology (initially with Cobalt machine and now with the latest LINAC machine, which is the only one in Goa and neighbouring areas), then with Nuclear Medicine (also the only one in Goa), Medical Oncology and finally with Haematology. Now with this recent addition we will be able to provide treatment to patients for all age groups suffering from all kinds of Blood Cancers"
Shri.Manish Trivedi, Manipal Hospitals Goa Hospital Director said, "At Manipal Hospital Goa we always work hard towards providing the best possible care for our patients across different specialties of medicine. Our Comprehensive Care has now got Bone Marrow Transplant as a therapy which will help us continue to strive for excellence in Oncology Care. This facility will help the people of Goa and the adjoining states of Maharashtra and Karnataka to benefit from the new therapeutics, especially those with Blood disorders.