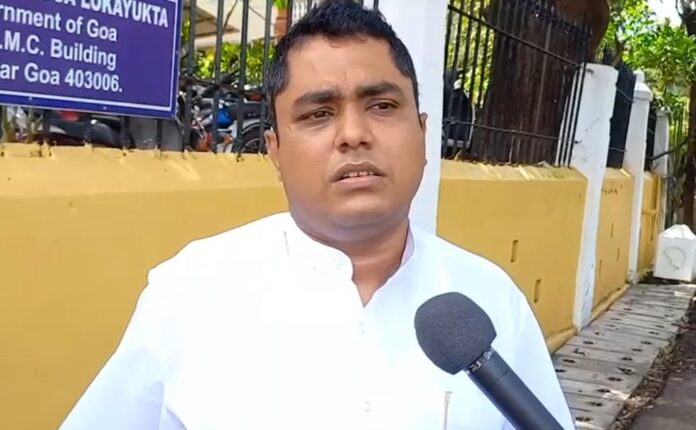 Panaji: The Goa Lokayukt has given four weeks time to Goa Forward Party to submit say in Labour Gate Scam case, wherein it was alleged that BJP workers had siphoned off funds meant for labourers.
GFP General Secretary (Org) Durgadas Kamat, who was present for the said that next hearing will take place on 15th November 2021.
It may be recalled that then Goa Lokayukta, Justice (retd) P K Misra had directed the anti-corruption bureau (ACB) to investigate the Labour Gate Scam and file FIR against those who were involved in it.
"This COVID relief scheme was meant for Building and Other Construction Workers (BOCW), but BJP had enrolled names of their workers and took the benefit. Despite the order from Lokayukt to investigate this matter, government has done nothing. It has made lokayukt act toothless." Kamat said.
"Even chief minister Pramod Sawant had admitted that labour gate scam had happened. But no action has been taken in this regards. BJP Govt is trying to safeguard their supporters involved in this scam." Kamat said.
We want to know what action has been taken on fake beneficiaries and those who enrolled them. We have brought this to the notice of Lokayukta."Kamat said.
He said that cases should be registered against fake applicants who have fraudulently represented themselves as BOCW.