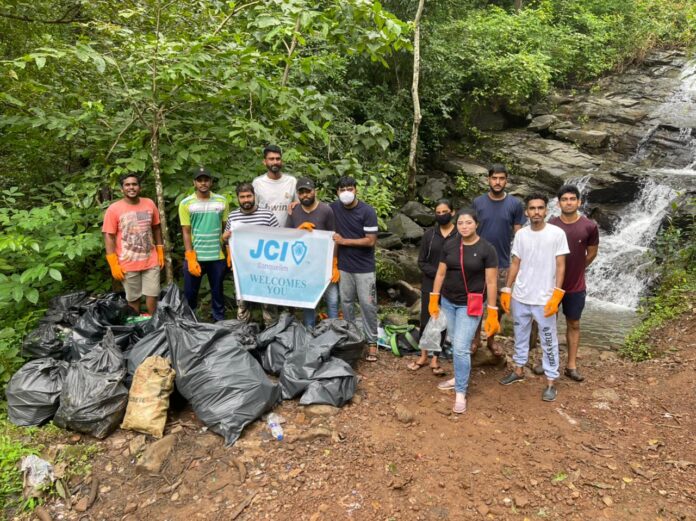 Sanquelim: As a part of its social outreach program, JCI Sanquelim on Sunday on the occasion of Independence Day began its environmentally conscious initiative of cleaning up waterfalls from the surrounding areas.
The JCI Sanquelim team led by its President Shaba Gauns cleaned the plastic and glass bottles, plastic cups, liquor canes and other polluting material, which was littered around Keri-Morlem Waterfall.
The waterfall is situated on the border of Keri and Morlem villages and it has to be accessed through a small lane from Morlem village. After parking the vehicles, the visitors have to walk almost for 15 minutes before reaching to the mesmerizing waterfall that gushes through the rocks.
"This is our first such initiative. We will take up cleanliness of all the Waterfalls around Sanquelim, one after another, every two months," Mr Gauns said, while appealing the people to carry back their own stuff after enjoying at the waterfalls.
"It's great to enjoy waterfalls but at the same time, it is also our duty to ensure that these waterbodies are kept in a serene environment," he said.
The JCI Sanquelim members have taken pledge that they will always preserve environment and carry ahead the message to their family and friends.