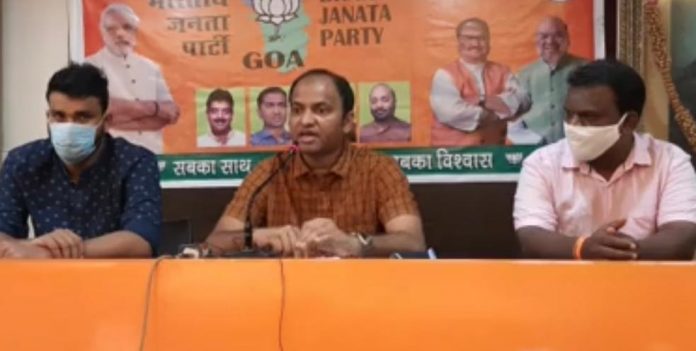 Panaji: Bharatiya Janta Party (BJP) on Saturday condemned the incident of Congress leaders protesting at five star hotel last mid-night where Union Minister Prakash Javadekar had checked in.
BJP Goa Spokesman Dattaprasad Naik said that the incident happened on October 02 when entire country was involved in doing some positive actions to mark the day.
"Congress has no right to garland statue of Mahatma Gandhi after what they did on his birth anniversary," he commented.
Several Congress leaders were arrested on Friday-Saturday mid-night after they protested at five star hotel seeking to meet Javadekar to air their views on crucial Mahadayi water diversion issue.
"Javadekar has not come to Goa for holidays like Congress leaders Sonia Gandhi and Rahul Gandhi does often. The minister is here to address farmers," Naik said, in presence of Goa BJP Yuva Morcha President Gajanan Tilve.
He said that BJP workers never protested or disturbed Gandhi family when they were on holiday.
Naik said that the protest in the five-star hotel sets a wrong example for the hospitality sector of the State as there were several other guests in the facility when Congress workers barged in.
"The law will take its own course but we demand that the strict action should be taken against all those who behaved in such a manner last midnight," he said.