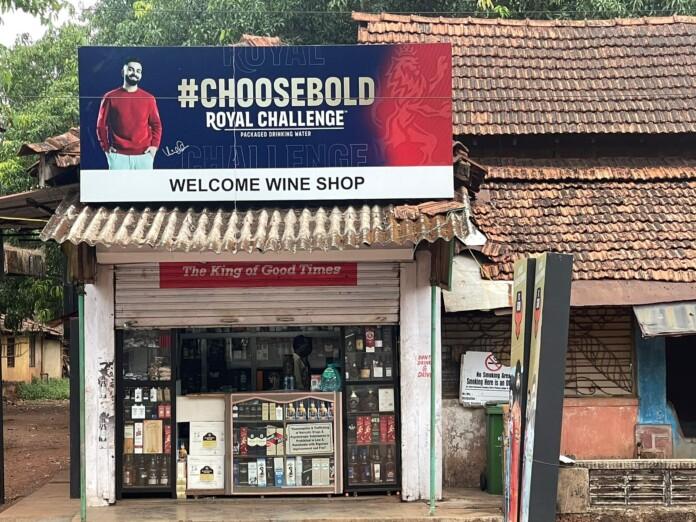 Mollem : When you come to Mollem we may not assure you a good cup of tea but for sure you can buy cheap whiskey or gulp down bottles of beer as early as 6.30 am.

Welcome to Goa, ten-odd wine shops within 100 metres of the state border which outnumber the tea stalls creates an impression about liquor friendly state.

Prasad wine store is the first liquor selling shop that you will encounter when you enter Goa through the southern border from Anmod Ghat at Mollem.

Guess what! You can actually have ten walking steps from the RTO check post inside Goa and you will reach the counter of Prasad Wine store.
It is 7 am in the morning and you will find all the wine stores at Mollem check post open and also having customers.

On the contrary, Ashok Hotel is the only place where you can get tea. There are fewer tea stalls and majority of them are shut down, at a time when people should be searching for a good breakfast after entering the state.
No worries! There are enough of wine shops to welcome you here. Next to Prasad Wine store is Welcome Wine Store and opposite to it is Kiran Wine Store then comes Rugved and opposite is Rudra.

The line doesn't end here. You have
Laxmi wine shop, Santosh Wine, Sheena Wine Shop, Royal Wine Shop, Royal Wine Shop and then Suraj Bar & Restaurant. All of these on the main road and within 100 metres of the border.
So, if you can't get a good breakfast when you enter Goa, have a beer!! Cheers!!