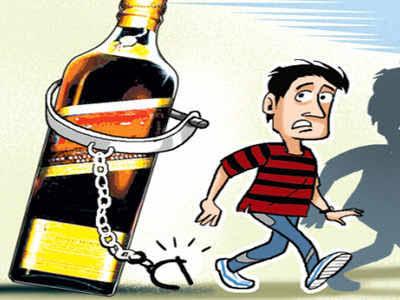 Canacona: Gujarat and Goa Police on Sunday began investigation into interstate liquor smuggling racket involving one Ligorino Desouza.
A senior police officials from Gandhidham Gujarat and Canacona confirmed that the team led by a Police Sub inspector rank officer was in Goa on Saturday.
The checks and raids were conducted at Canacona and Honda (Sattari) in connection with inter state liquor smuggling racket.
"We have assisted Gujarat police in investigating the offence. They were looking out for one Ligorino," Canacona Police Inspector Chandrakant Gawas confirmed, while speaking to GNH.
When contacted, Gujarat Police Sub Inspector B S Jala, attached to Gandhidham B Division, confirmed that they were in Goa to search for one Ligorinho Desouza.
He said that the case is filed in their jurisdiction under stringent Prohibition Act.
Sources confirmed that Gujarat police along with Canacona police were trying to trace Ligorino. Jala said that the accused was "not traceable."
Goa News Hub in the past had highlighted the interstate liquor smuggling case which was blatantly operating from Canacona. Sources confirmed that as a part of the investigation the officials of Excise department are also under scanner and would be questioned in the coming days.