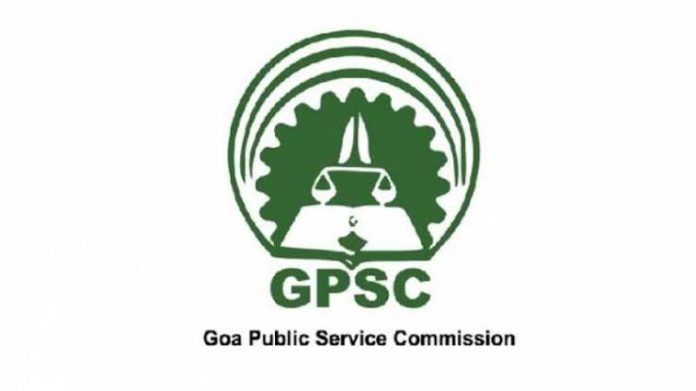 Panaji: The Computer Based Recruitment Test ( CBRT) which was to be conducted by GPSC for selection of Junior scale officers on 29th March 2020 was postponed by the commission due to the corona virus pandemic.
In order to expedite the recruitment to these positions the commission has now decided to conduct a screening examination on 21st and 22nd November 2020 to determine those candidates who will qualify to answer the main CBRT.
The commission had received around 3600 applications for 22 posts of JSO that were advertised by GPSC in January this year.
In view of the pandemic and the social distancing norms mandated by the authorities the commission has decided to introduce a screening examination prior to the main JSO CBRT and this screening examination will be a one hour CBRT which will consist of 60 questions of which 50 will be on reasoning and 10 on English comprehension .
The screening exam will be of one hour duration and the minimum qualifying percentages to be obtained are 65%, 60% and 55% for GEN, OBC/PH and SC/ST respectively .
The entire group of 3600 applicants will be randomly assigned into ten batches of approximately 360 candidates in each batch and these batches will need to answer this screening CBRT .
While the question set for each batch will be different the difficulty level will be similar . In order to afford another opportunity to those who do not pass this exam at the first attempt , only those who score up to 5 percentage (3 marks) less than the minimum required to qualify in their category ( GEN/OBC/PH/ST/SC) will be eligible to answer a repeat examination of a similar pattern on 28th November . All those who qualify at this examination including those who qualify at the repeat examination will be eligible to answer the main CBRT which will be a 75 mark paper and the details of this exam including the prescribed syllabus are uploaded on the commissions website. Candidates who are successful at the main CBRT will then have to answer a written examinations which comprises four papers and an interview thereafter .
The commission has been able to select only 9 candidates out of the 11 advertised in 2016 although three attempts were made by the GPSC to select suitable candidates. The chairman is hopeful that the candidates will be better prepared this time and the commission is able to select appropriate candidates for all the 22 vacancies that have been advertised.