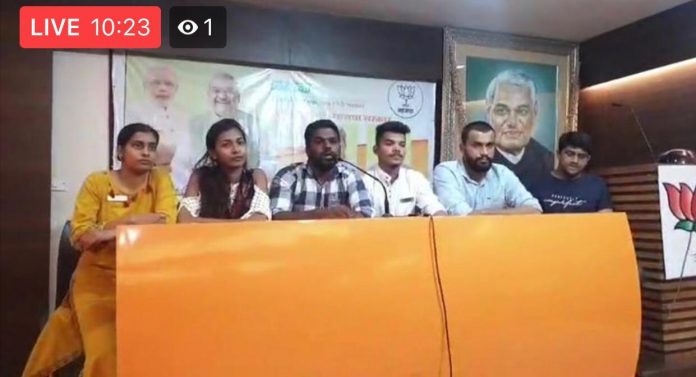 Panaji: Goa University has rescheduled the Annual Ranking Test examination to January 27 following the demands of Students' Council and the students.
Goa University Vice Chancellor Prof Varun Sahani told the representatives of the council that the examination has been rescheduled.
The students had expressed their apprehensions over holding examination on January 13, which was a too short period for them, as they were not prepared for that.
The Chairman of the council Ram Naik along with Ex-Chairman Urvesh Redkar told a press conference that students from across the State had requested to reschedule the exam.
Redkar said that the university will now hold examination from January 27 onwards. The deadline for applying for the examination has also been extended by seven days.
In the morning,   Naik, Chairman of Goa University Students' Council, had written letter to The Controller of Examination of the university informing him about their demand.
The council has pointed out that usually these exams were held in June month of the year, but this year they have been scheduled on January 13, 2019 onwards.
"Firstly, it has been reported that the notification regarding the said exams were released late (in December) when the students were on the vacation," Naik had said.
Secondly, most of the students willing to answer the test are unaware of the schedule and preparing for the said test in short span of time seems to be not feasible, the letter reads.
Thirdly, the students have to answer the ISAs which are also scheduled during the same days.
Naik had said that the students across Goa have approached the Students' Council with all the objections for the GU-ART and a request to reschedule it.