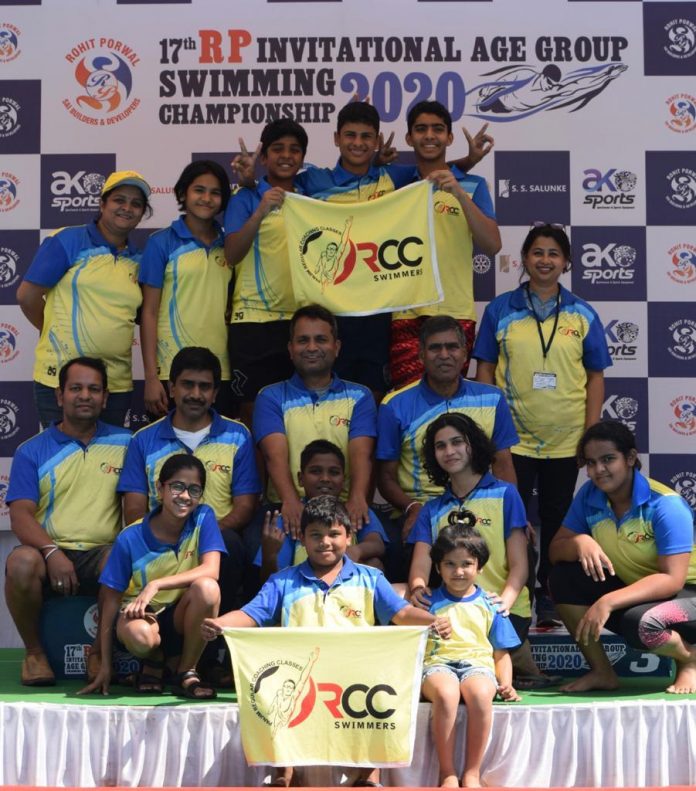 Panaji: Despite Campal swimming pool closed for training forcing the trainers to travel to Mapusa, the team of Goa outshined rivals at the 17th RP invitational age group swimming championship 2020 held at Belgaum on January 25-26.
The winners were trained by Deepak Chhetry, Head Coach of Sports Authority of Goa.
John Willcocks won gold medal in 50 metres freestyle, 50 metres butterfly, 50 metres backstroke, 50 metres breaststroke and a broze medal in 200 metres individual medley. He also won individual championship trophy in his age group.
Hansika Veluskar won a silver medical in 50 metres backstroke.
Durva Mahale won bronze medals in 50 mts freestyle and 50 mts butterfly.
The mixed relay of boys and girls was was participated by John Willcocks, Hansika Veluskar, Prathamesh Vengurlekar, Soumya Palyekar who won Silver medal in freestyle relay and Broze medal in Medley relay.
The girl group won Bronze medal in medley relay which includes Durva Mahale, Mahi Kandolkar, Hansika Veluskar and Soumya Palyekar.
In the Miya and Biwi event of 50 mts freestyle relay, Prasad Kandolkar and Reema Kandolkar won Silver medal.
Deepak Chhetry wo gold medal in 50 mts freestyle, 50 mts backstroke and 50 mts breaststroke.
Atul Mahale won a silver medal in 50 mts breaststroke and a broze medal in 50 mts freestyle.
Paresh Vengurlekar won a bronze medal in 50 mts breaststroke and Reema Kandolkar won a bronze medal in 50 mts freestyle.
Vansh  Bhandari, Yvan Alvares, Kurt Costa and Vishnu Mahale also participated in the event. Shalaka Palyekar and Reema Kandolkar acted as group managers.