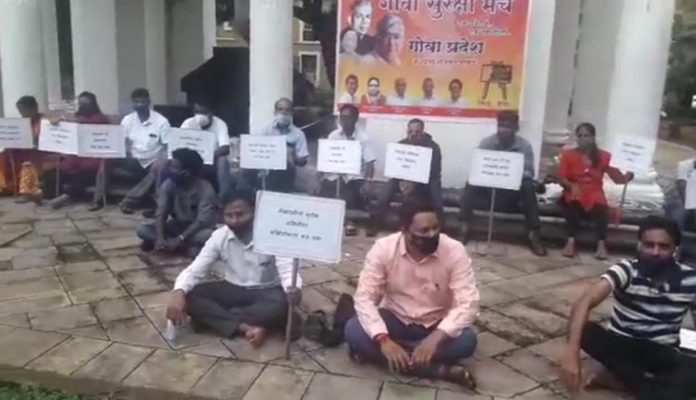 Panaji: Goa Suraksha Manch (GSM) protested at Azad Maidan on Saturday against IIT park which is supposed to come up in the Melauli village. Speaking to GNH, GSM youth president Nitin Faldesai said, "This protest is to extend support to the villagers of Melauli who are against the IIT project."
Faldesai is of the opinion that 12 lakh sq metres of land where the said project is to come up will destroy the flora and fauna in the area. "The government should have thought about the environmental aspect of this," Faldesai added.
Emphasising that people of Melauli should have been consulted before undertaking such a huge project Faldesai said, "We have seen how Mopa projet has proven detrimental to the locals. Government has taken the decision of IIT park haphazardly, without taking the people in confidence." "Democracy has been installed to the grass root level through the Panchayati Raj, however in this a case the goverment has discussed these projects neither in Gram-Sabha nor in Gram-Panchayats," Faldesaid opined.