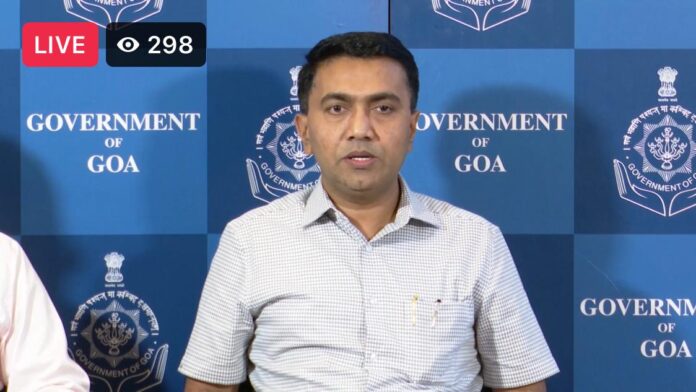 Chief Minister Pramod Sawant on Thursday said that the coastal state has been "victim" of propaganda for the past several months "significantly fuelled by external forces."
The Chief Minister was referring to the ongoing campaign against three linear projects in the state including – double tracking of railway, widening of the National Highway and the Power Transmission Project.
"Goa has been a victim of propaganda for the past several months, which has been significantly fueled by external forces. Some of the opposition parties in Goa have also been motivating such external forces to create an unrest in the state," Sawant tweeted with hashtag India Against Propaganda. The hashtag campaign apparently refers to the recent statement by internationally famed singer against Farmers' Bill.
"No propaganda shall derail our sincere efforts towards building a progressive state," he said in another tweet.
Several NGOs and the opposition parties have been questioning Sawant-led government over the three linear projects. The protestors are fearing that these projects will lead to the disaster of biodiversity hotspots including Bhagwan Mahaveer Wildlife Sanctuary and National Park, Mollem.