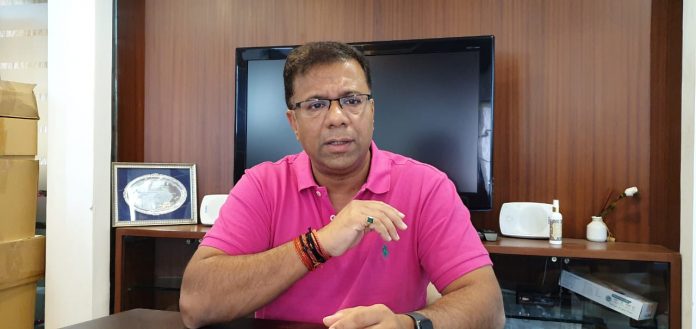 Panaji: Health Minister Vishwajit Rane said that though there is spike in the COVID-19 cases in the state, the state is still safe from the infection.
He also said that there is no community transmission of the virus in the State, while the spike is due to cases from Mangor Hill area of Vasco, which has been declared as a containment zone.
Goa has reported 196 cases positive for COVID-19 infection till date.
Rane said that most of the cases which had let to a spike was due to local transmission at Mangor Hill, Vasco. He said that Goa is safe and there is no community transmission.
The minister said that Secretary Health will be briefing media with all the details of bifurcation of the cases.
"Goa government is ready to face any situation to protect every citizen," he said.