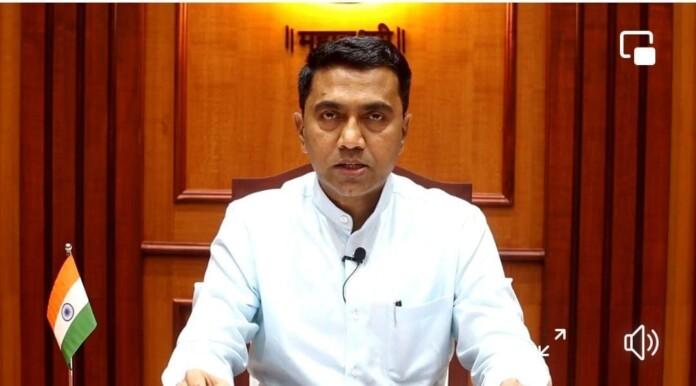 Panaji:  Goa government on Tuesday notified "Mukhyamantri Modified Interest Rebate Scheme" which was part of the announcement in the state budget to promote industrial development.
A senior chief minister office official said that the new scheme is aimed at encouraging investments in various sectors and promoting industrial development throughout the state, including the industrially underdeveloped talukas leading to a rise in economic activities and employment opportunities as well.
He said that the scheme reflects the Government's commitment to ensure inclusive growth and equal opportunities for entrepreneurs across all regions of Goa.
The CMO has said that the government firmly believes that this scheme will not only give a significant boost to industrialization in the state but also encourage local entrepreneurs, women entrepreneurs, and the employment of Goans in the industrial sector.
The scheme will be implemented for a period of five years, starting from April 1, 2023 to March 31, 2028  and it applies to both new and existing industrial/MSME loans disbursed by EDC (Economic Development Corporation).
He said that as per the scheme, the units located in the industrially underdeveloped talukas of Goa are eligible to receive a five per cent per annum interest rebate.
"The units promoted by resident/non-resident Goan entrepreneurs qualify to receive additional two per cent rebate and women entrepreneurs will be eligible to receive additional two per cent interest rebate per annum. Further, the units employing twenty or more Goan employees will exclusively be eligible to receive an additional two per cent rebate," the CMO said.
He said that the maximum interest rebate offered under this scheme is capped at 9 per cent per annum  with a ceiling of Rs. 25.00 lakhs per annum.
The CMO said that CM Dr. Pramod Sawant has fulfilled his budget promise by launching this scheme, which aims to attract investments and promote balanced industrial development across the state of Goa.
The Government of Goa expects that the "Mukhyamantri Modified Interest Rebate Scheme" will create a conducive environment for entrepreneurs, boost employment opportunities, and drive overall economic growth in the State of Goa, he added.