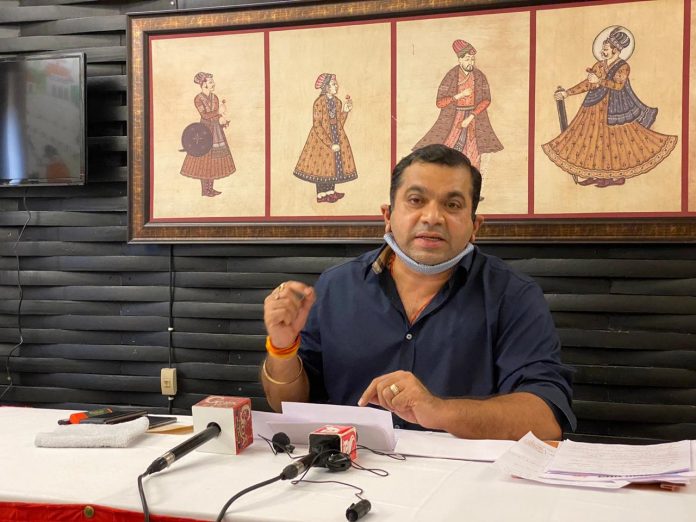 Independent MLA Rohan Khaunte has taken strong objection to the amended Gun Licence renewal rules, which are affecting the senior citizens and defence personnels amongst others.
Khaunte pointed out that the new rule makes it mandatory for the licence holder to have medical fitness certificate and undergo training with a private institute before granting him the renewal.
The MLA said that such a rule is affecting four category of gun licence holders including senior citizens and defence personnels.
Khaunte said that the training for using the gun should have been given by State Police, but they have refused to do so in absence of dedicated firing range for the same.
Analysing the latest order for gun licence renewal, Khaunte said the first category of people who are affected with the amendment are retired Army and Defence forces personnels, who are usually more than 80 years of age.
"These gun licence holders are asked to give their medical fitness certificate and also undergo training programme. I don't understand why the army personnel who has fought a war is asked to undergo training program to renew licence of his gun which he has been holding for years," he questioned.
The MLA said that the second category people who are directly affected with the amended rules are farmers.
The farmers are asked to apply online and take the training. "They don't have facility to apply online," he said.
Khaunte said that third category is of senior citizens who are 65 and 70 years of age, who have inherited guns which are kept on display. "They may not use it but it is more of display. The senior citizen has to undergo medical certificate and training," he said.
"Forth category of people who are granted the gun licence. They have also been told to undergo training and medical fitness, which was not done while granting them the licence," he said.
Khaunte said that there was no need of such amended rules which are putting people to great inconvenience.
"The government needs to relook and give clear indication that they are bothered about the gun licence holders who come for renewal genuinely," he said.
"For new licences, you can ask for training and medical fitness, we won't object to it. But those who have existing guns, this exemption should be given," Khaunte said.