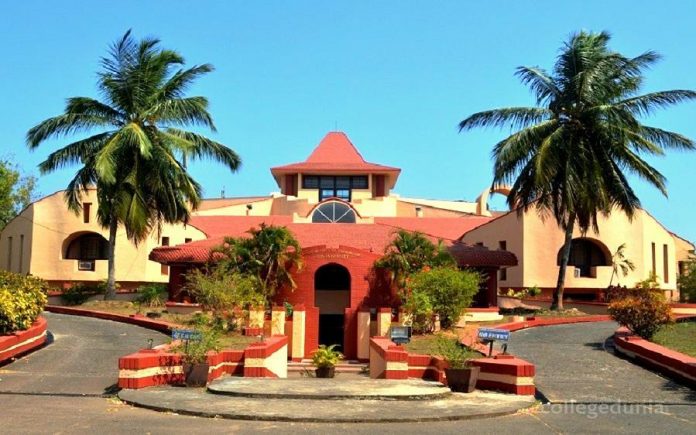 Panaji: Nearly 180 students who got admission in two of the state's law colleges – G R Kare college of law and Salgaonkar College of Law – will have to re-appear for G-CLAT 2023 examination.
Based in an investigation by fact finding high level committee in the allegations of mal practice in the G-CLAT 2023, the Executive Committee of the Goa University has resolved to treat the G-CLAT held on 8th June 2023 and the subsequent admission process for the B.A.L.L.B. Programme for the AY 2023-24 Null and Void.
Consequently, the admission granted to candidates based on G-CLAT 2023 stands withdrawn. The concerned Colleges are being informed to immediately suspend classes for the First Year of B.A. L.L.B. Programme.
The Goa University shall conduct a re-test, Goa University – Common Law Admission Test (GU-CLAT) 2023 for admissions to the B.A.L.L.B. Programme for the Academic Year 2023-24 for those Candidates who had applied for the earlier test held on 8th June 2023.
Candidates are not required to re-apply for the GU-CLAT 2023 or pay any additional fees.
Candidates admitted earlier to the B.A.L.L.B. Programme based on the Test conducted on 8th June 2023 but fail to secure a seat after the re-test shall be offered admission to any UG General Education Programme offered at an affiliated college of their choice.
The GU-CLAT 2023 shall be conducted based on the following: 1. Eligibility:
(a) Candidates who have passed the Higher Secondary (12th Standard) Examination of Goa Board of Higher Secondary Education or any other equivalent examination recognized by Goa University in any stream of knowledge with a minimum of 45% marks (40% marks in case of SC/ST applicants and 42% for OBC applicants) shall be eligible for admission to the First Year B.A.L.L.B. Programme provided the candidate.
(b) Appears at the GU-CLAT 2023.
Admission Criteria:
The Merit list shall be drawn based on performance at H.S.S.C. and GU-CLAT 2023 score. There shall be 50% weightage for the marks scored at the H.S.S.C. Examination and 50% weightage for the marks scored in the GU-CLAT 2023.
In-case candidates secure equal marks on drawing lists (HSSC+ GU-CLAT), HSSC marks shall be considered for breaking the tie.