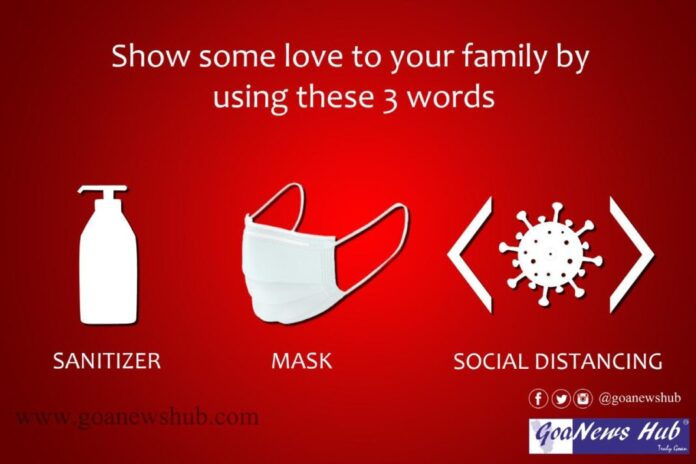 Panaji: The positivity of COVID-19 infections in Goa continued hiking with 30 per cent of the people who conducted the test were detected to be positive, while four persons lost their life to the infection.
State Health department's bulletin revealed that 2476 new infections were reported during the day, taking the toll to 193977.
 The positivity rate hiked from 27.38  percent on Monday to 30.36   per cent on Tuesday.
The figures of fatalities due to COVID-19 infection touched 3,537 as four of the patients succumbed to the infection during the day. Total 27 patients were hospitalized during the day.
             The number of recovered patients in the state rose to 178421 with 592 of them getting discharged on Tuesday. The number of active cases has peaked to 12019, the official said.
  "With 8154 new tests, the total number of tests conducted in the state has gone up to 16,87,763,"  he added.