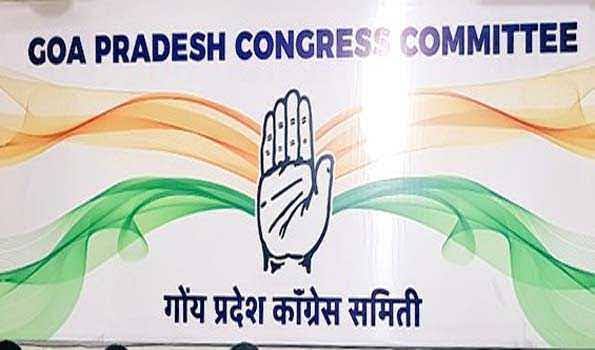 Panaji: Congress party has written to State Election Commission urging them to hold the municipal elections for Valpoi, Pernem and Cuncolim councils on lines with the recent High Court order on reservations.
Goa Pradesh Congress Committee President Girish Chodankar in a letter to the SEC has pointed out to the observations by the Court in the judgement.
"It is therefore requested of your offices to strictly adhere to the said judgment / Order dated 01/03/2021 passed by the Hon'ble High Court and to hold the Elections to the Valpoi and Pernem Municipalities in accordance with the interpretation given and directives laid down in the said Order passed by the Hon'ble High Court along with Cuncolim Municipality and to ensure that the people's Constitutional Rights are enforced in letter and spirit," the letter reads.
Chodankar said that the HC, in its judgment, has laid down that there has to be strict adherence to the mandate of law as enshrined in Section 9 and 10 of the Goa Municipalities Act 1968 and Article 243(T) of the Constitution.
Congress has said that the High Court has laid down that not less than 33 per cent of the seats have to be reserved for women. In the course of the judgment the Hon'ble High Court has inter alia referred to the Pernem and Valpoi Municipalities where 10 seats are available for elections and only 3 seats are reserved for women which amounts to total reservation of only 30%, when in fact 4 seats should have been reserved for women. Same is the case in Cuncolim Municipality.
"Similarly the Hon'ble High Court has observed that…. The proportion for reservation to Backward Classes stood at 20% in Valpoi, Pernem & Sanguem.."
"The Hon'ble High Court has held that the aforesaid flaws in the Order dated 04/02/2021 are clear infractions on the constitutional mandate and the Municipal Councils cannot be validly constituted in terms of the said Order as contemplated by various provisions of Part IX A of the constitution."
"Moreover on a plain reading of the Judgment it implies that the Hon'ble High Court has struck down, quashed and set aside the Order dated 04/02/2021 which was impugned in the aforesaid writ petitions.
"Hon'ble High Court has directed that wherever infractions have been noticed on rectification of errors a fresh program has to be notified. The Hon'ble High Court has in clear terms ordered that the Director (DMA) shall give due weightage to the observations made in the judgment."
" The Observations and the Directions given in the said Judgment / Order are binding on your respective offices and are enforceable as against you. The Order dated 04/02/2021 which was impugned in the said writ petitions has been quashed and set aside. It therefore goes without saying that the Director of Municipal Administration and the State Election Commissioner cannot proceed in terms of the said Arbitrary and Infructuos Order to hold the Elections to the Vapoi, Pernem and Cuncolim Municipality."
"The Order dated 04/02/2021 since being quashed and set aside it has no force of law."
"It is therefore requested of your offices to strictly adhere to the said judgment / Order dated 01/03/2021 passed by the Hon'ble High Court and to hold the Elections to the Valpoi and Pernem Municipalities in accordance with the interpretation given and directives laid down in the said Order passed by the Hon'ble High Court along with Cuncolim Municipality and to ensure that the people's Constitutional Rights are enforced in letter and spirit."