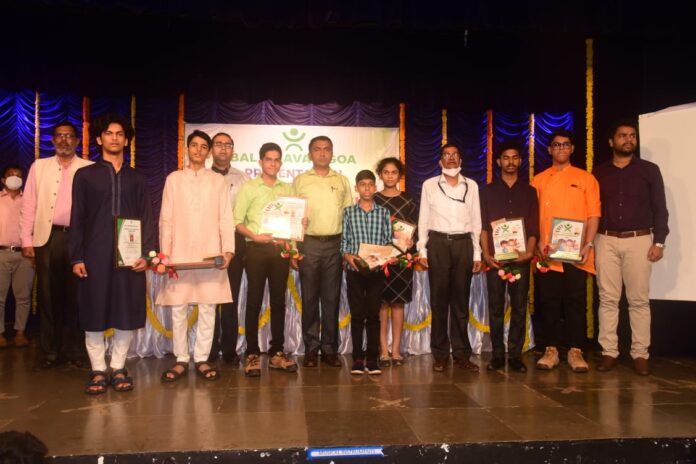 Panaji: Chief Minister Dr. Pramod Sawant presented the State Level Gomant Bal Bhushan Award 2020 instituted by Bal Bhavan Goa to seven children from the State of Goa at a special function organised at Bal Bhavan today.
Dr. Sawant congratulating all the awardees and praised the teachers for their guidance said, for the last so many years Teachers of Bal Bhavan have done the amazing work of moulding kids' talent. It is just the start of a career for these award winners. If teachers of Bal Bhavan can work so well then I expect the same kind of work from art teachers working in school, he added.
He also informed that the Science Centre, Miramar has started Atal Incubation Centre to enhance children's creativity in innovation.
Chairman of Bal Bhavan, Shri Ravi Dhavan, IAS (Education), Director of Bal Bhavan Shri. Dayanand Chawadikar, and other dignitaries were also present at the function.
This year's award was presented to 7 children from different fields. Master Soham Pagi and Master Preet Bhati for Creative Art, Miss. Shekinah D'Souza and Master Utpal Sainekar for Creative Performance, Master Aryan Arolkar for Creative Writing, Master Ramchandra Redkar for Creative Scientific Innovation and master Saharsh Vaigankar for Creative Art – Divyang.
Miss. Vaishnavi Joshi compered the function and Programme Officer of Bal Bhavan Shri. Shashikant Punaji presented the vote of thanks.