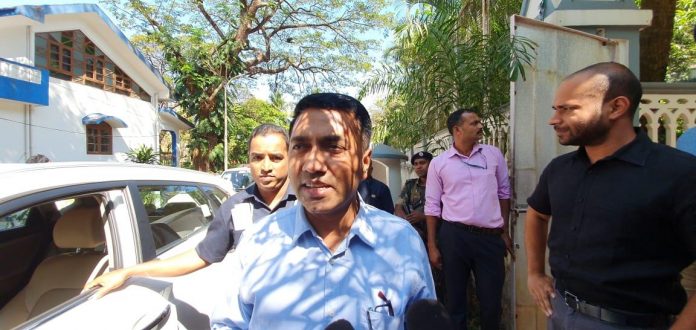 Panaji: Chief Minister Pramod Sawant on Wednesday held meeting with party MLAs to discuss the preparation of State Budget, which would be presented during the upcoming Legislative Assembly session.
Sawant told reporters after the meeting that the various aspects of the budget were discussed with the party MLAs, whose detailed inputs would be considered while drafting the budget.
The Chief Minister said that he would individually meet all the ministers and MLAs to consider their suggestions on the budget.
"I have already began drafting the budget," he said.
The Budget session of the House would be held from February 3 to February 7, 2020. Sawant said that the exact date of presenting the budget is yet to be decided.
When asked about the Lokayukta indicting former chief minister Laxmikant Parsekar in mining leases renewal scam, Sawant said that the report by ombudsman body was "recommendatory" in nature.
"I am yet to study the report. I have received the copy in my office this morning. It is a recommendatory report, it is not binding on the government, but still I will study it," the chief minister said.
He said that the Lokayukta order will "not have any impact on the review petition on mining filed by Goa government before the Supreme Court."