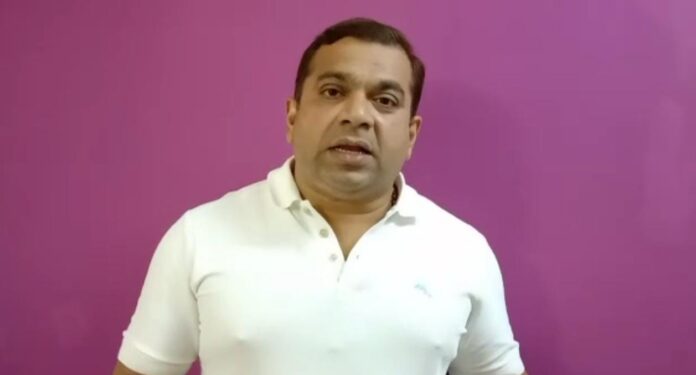 Porvorim: Independent MLA Rohan Khaunte on Friday praised the people of Sattari for their victory on IIT issue claiming that they have heralded the revolution in Goa.
He also accused CM of repeatedly showing his "chicken feather plucker" attitude, getting inebriated with power.
"The decision by State government over IIT at Melaulim is nothing surprising. The people of Melaulim have been demanding this for last 8-9 months," Khaunte said.
"We cannot forget that this is the same government which had forced police on the villagers, who were agitating to save their land. I am surprised over the timing of the announcement," Khaunte added.
"This is the same chief minister whom I had said as "chicken feather plucker". First he snatches it from you, and than gives same thing back to you," he said.
The Porvorim MLA said this government does not know the actual parameters of development. "For them, the development means snatching something and than giving back same thing to that person." "This is a definition of development for them. He is trying to project that he is doing something for Goa."
"In the bargain, the entire government has been reduced into a laughing stock," he added.
"I salute people of Melaulim who have heralded a new revolution in the state. They have shown the way for rest of the state."
"The decision of Vishwajit Rane to write to CM was delayed but a good decision in terms of welfare of the people."
"Vishwajit understood what was the problem and got it rectified through the chief minister, when he was adamant over IIT at Melaulim."
"If Chief Minister really wants to show that he has done something for the people of Melaulim, than he should give the villagers ownership of the land, which they have been cultivating right from pre-Portuguese era."
"After Sattari people rejected, now other MLA is saying that it could be brought in their constituency. IIT has become a joke in the state.
Goa needs IIT but with the consensus of people of Goa. It was taken to Sanguem from where it was shifted to Sattari and now they want to revert it back to Sanguem."
"CM has not clarified where he will be taking it. this clearly indicated that CM or any of his cronie has interest in this project because of which they are putting people into trouble."
"I request "chicken feather plucker" CM to stop his autocratic nature and dictatorial attitude and think for the welfare of the people."
"CM should stop his autocratic style or same people who got him elected, will teach him the lesson during next election."
"Right now the aura that you see being in power is like a bloated balloon, which will burst any time."
"The revolution which is heralded by people of Melaulim should also continue in response to the issues like Mhadei and Mollem, saving the environment of the state."