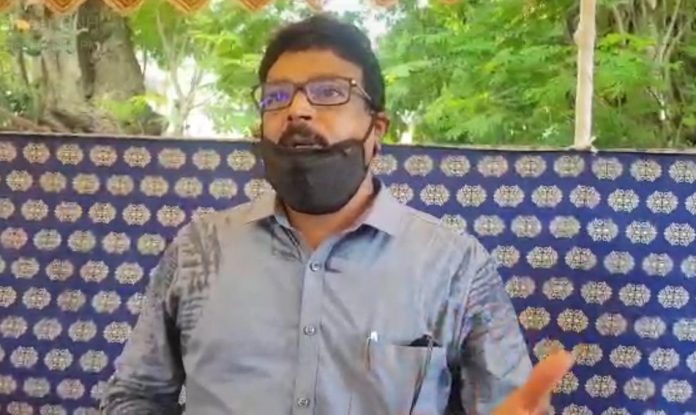 Panaji: Corporation of City of Panaji Mayor Uday Madkaikar and Revolutionary Goans' Chief Manoj Parab are in war of words over "Goan labours to replace the migrants who have moved out."
The controversy began when Madkaikar, on Friday, urged Revolutionary Goans to provide him required number of Goan labourers, as migrants have shifted out. He said that Revolutionary Goans should provide the labourers, as this is a good opportunity for Goans to get the employment.
Responding to his video, Parab released a video which appealed Madkaikar to go through a data of labourers who were paid by state government, a stipend of Rs 6,000 each, during the lockdown.
Parab said that Madkaikar cannot get up from his sleep and demand for the labourers with RG without even informing what would be their job profile or pay. He also warned CCP against exploiting the Goan workers.
Parab also questioned why CCP do not have a data of labourers available in its jurisdiction. He recalled that CCP never respected Goan workforce, before migrant labourers went back to their native during lockdown.
The RG chief questioned as to how many Goans are working in CCP and asked the Mayor to submit the list.
Later in the evening, Madkaikar, raised the issue again, responding to the RG, in which he claimed that CCP requires five masons and 100 labourers.
The Mayor said that the labourers would be paid Rs 1,000 per day along with the benefits like ESI by the contractor for next four months.
Madkaikar said that this is a good opportunity for Goans.
Claiming that he has always given preference to Goans, Madkaikar claimed that during lockdown when Panaji market was shifted outside, only Goans were given preference. So was the case with fish market and ongoing Purumetache fest.