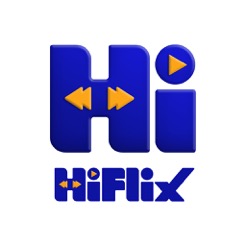 Panaji: HiFlix is an OTT platform that urges to present a Platform to the regional & remote language entertainment industries of India. Movies, Series, Short Films, News, Theatre plays are the various avenues that we tend to work upon and reach the existing diaspora globally through their regional languages. It's an effort and mission to make this platform a viable mode of entertainment to the regional Diaspora in the Global market and mode of some extra revenue to content producers is their mission.
HiFlix wants to be your go to choice of partner while you're taken by the storm when you land in verse of cinematic art and Infotainment. A plan to take it up by a notch by promoting our country's regional content and giving it the recognition that it deserves.
The Origin HiFlix is the brainchild of Mr. Tapan Acharya, the Founder and CEO. Being a true blue patriot, he wanted to develop a platform for the regional content to give them a voice, a medium to showcase the talent, and bring it to the masses so the cultural heritage of India never dies. To start with their own language Konkani this platform today offers Integrated news services from renowned news agencies, they have movies, short films, integrated music and we series  combining an complete platform making it Goa's or Konkani's first Infotainment platform.
HIFLIX APP LINK : https://play.google.com/store/apps/details?id=com.streann.hiflix